Hobbies
---
| | |
| --- | --- |
| | |
| My Jet Hangar Hobbies EDF F-14 project ready for finish | I built it over a several year period, "off and on" |
It's an Electric Ducted Fan Radio Control model
of the F-14 Tomcat. Originally designed by Matt Halton.

Cockpit details. The canopy is only painted on the
inside so far, it will look better once painted on the outside.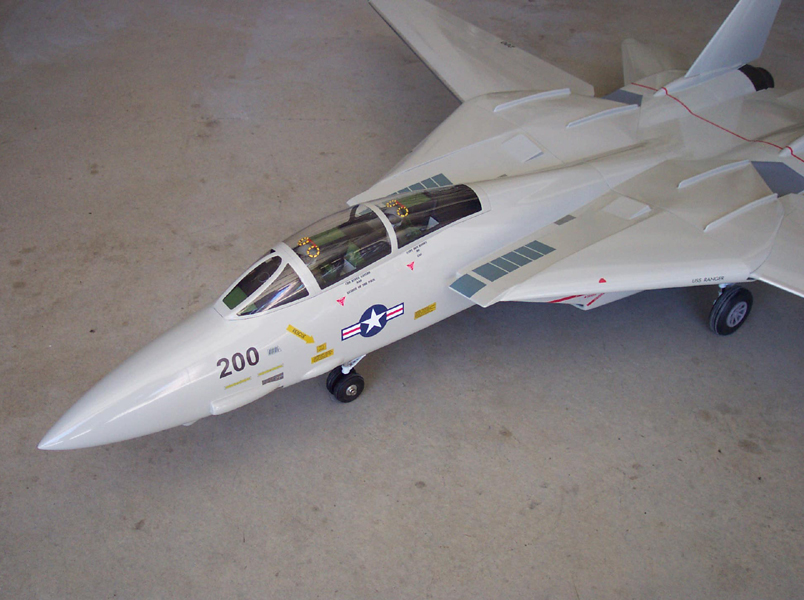 Painted and decaled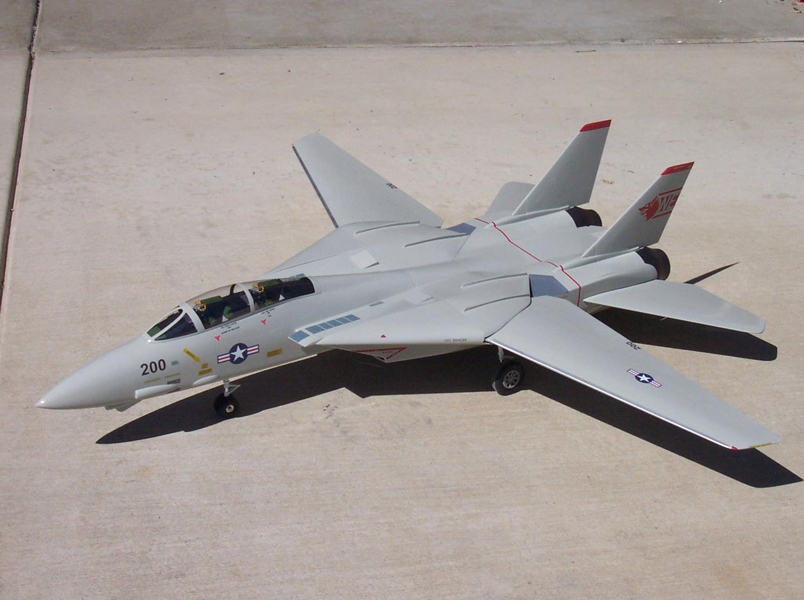 It's modeled after a mid -1980's VF-1 "Wolf Pack" aircraft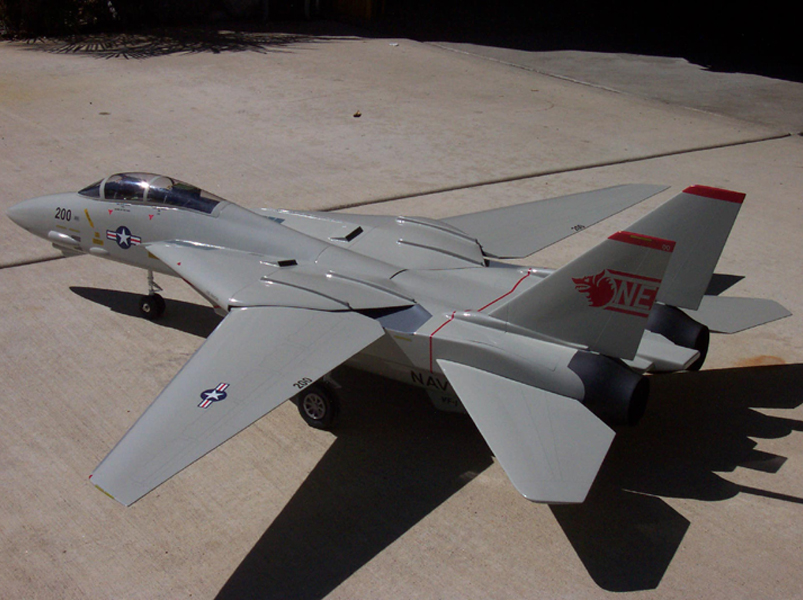 I have all the "rigging" issues resolved - the wings sweep with no asymmetries throughout the
entire range of motion and the "ailevators" are adjusted for range of motion, direction of travel
and incidence. Once the power systems are installed, I can adjust the balance and fly!
The airplane has a gloss finish at this point; no fleet airplane would've looked this "clean".
I still need to "weather" the finish.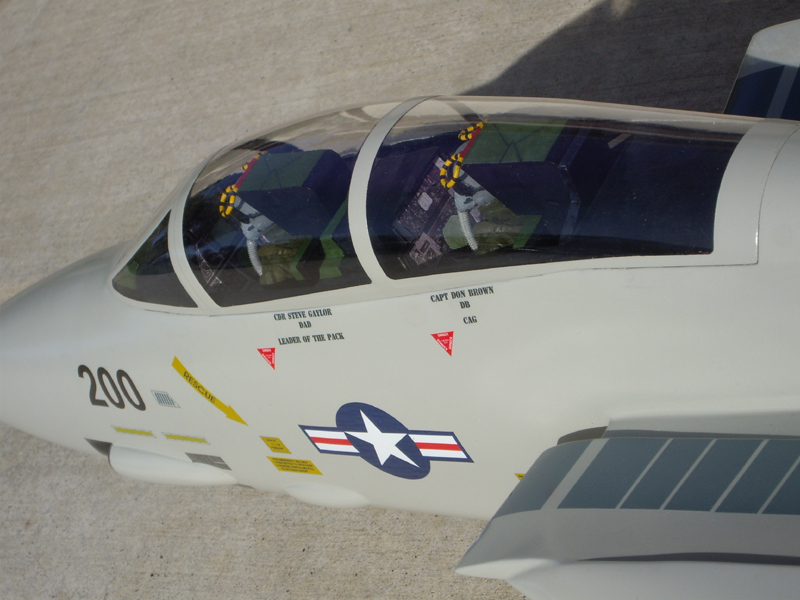 Cockpit details
Yes, the pilot and RIO names are actual names from VF-1 during the mid 1980's.
Steve Gaylor ,"DAD", is a friend of mine.
After finishing the last few details and applying a "satin" topcoat.
I've decided to leave the model in this state - My "weathering" skills are not up to the task! It's not intended
to be entered in scale competition and adding panel lines and "grime" is a tedious process. I just want to fly it!
First flight video - After a very long and complicated build, it's finally airborne!
Aside from a minor "trim" issue and the left landing gear failing to extend for landing,
it was a complete success!

Photo taken just after the successful first flight, glad it's still in one piece!
Flight testing the Tomcat, flights 2 through 9.
Many thanks to the designer(s), Matt Halton (original design) and Chris Wolfe of Jet Hangar Hobbies.