2008 SCORE Terrible's Primm 300
---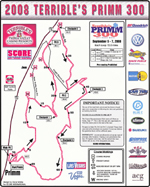 Click thumbnail for the Primm 300 course map
Click here for Entry/Finishers list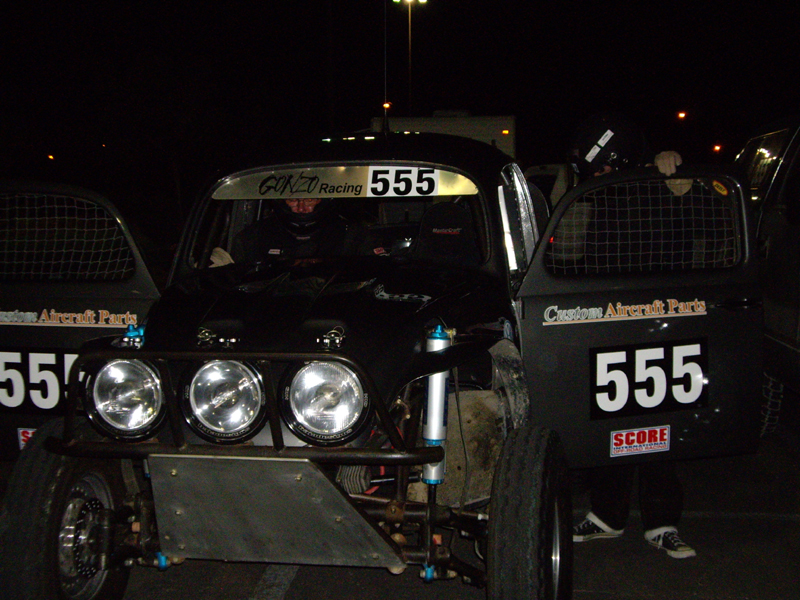 Getting ready to move to the Primm Starting Line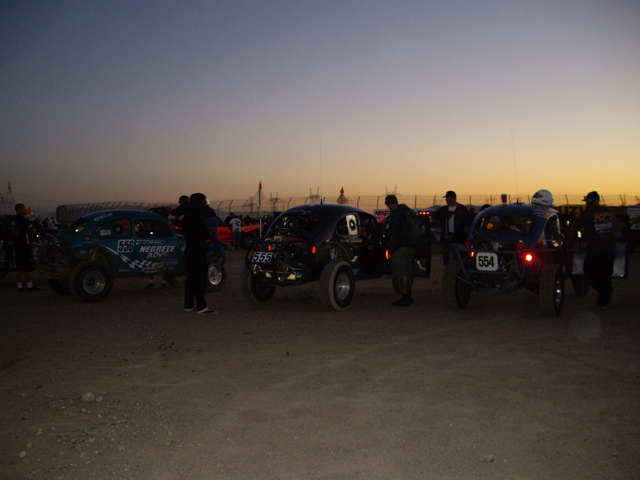 Waiting for our class to start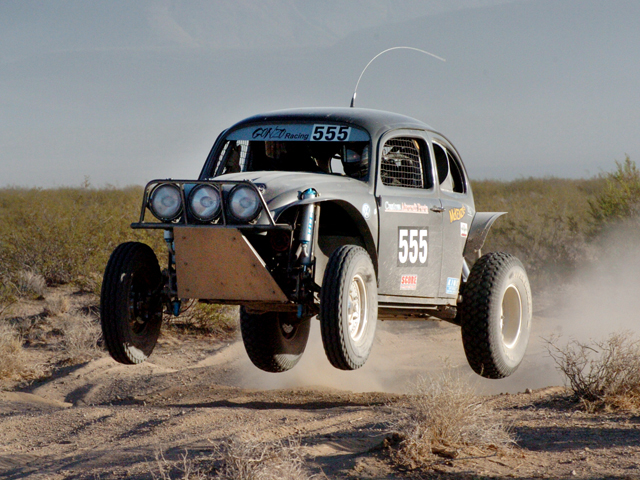 Driving hard near RM 47! Photo by Trackside Photo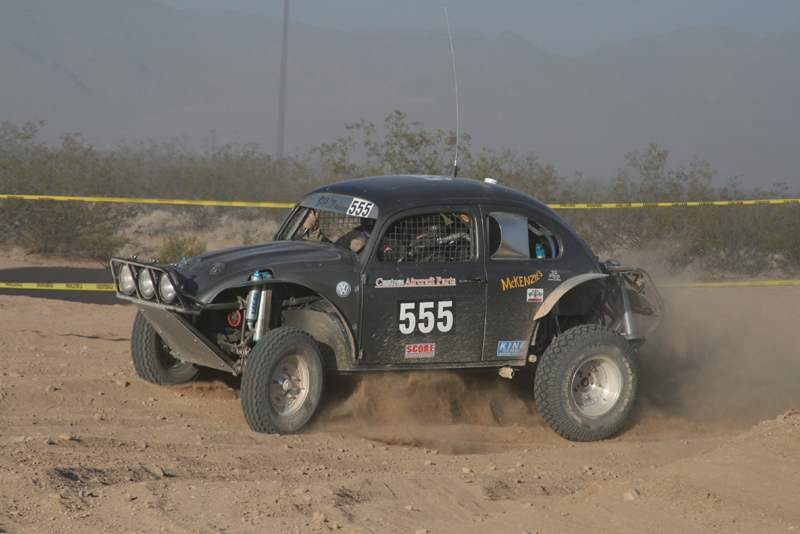 Coming in to the second turn after the start line
Photo courtesy of DirtFocus.com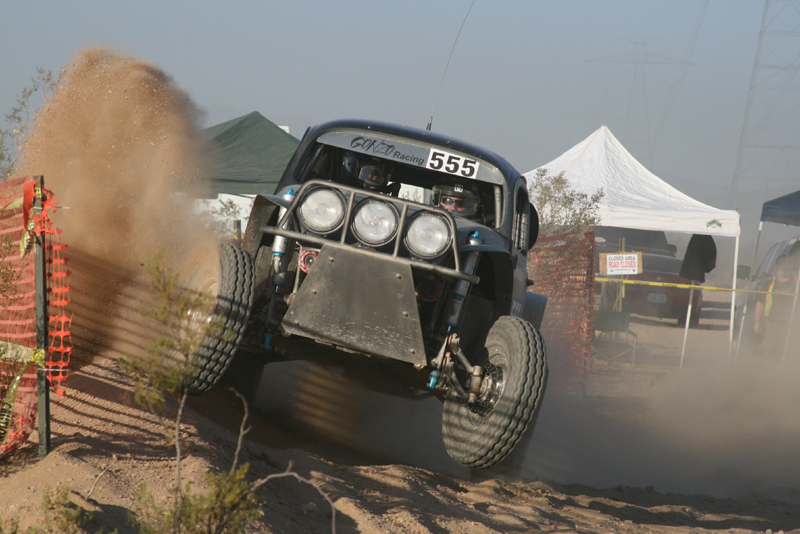 Powering through the turn
Photo courtesy of DirtFocus.com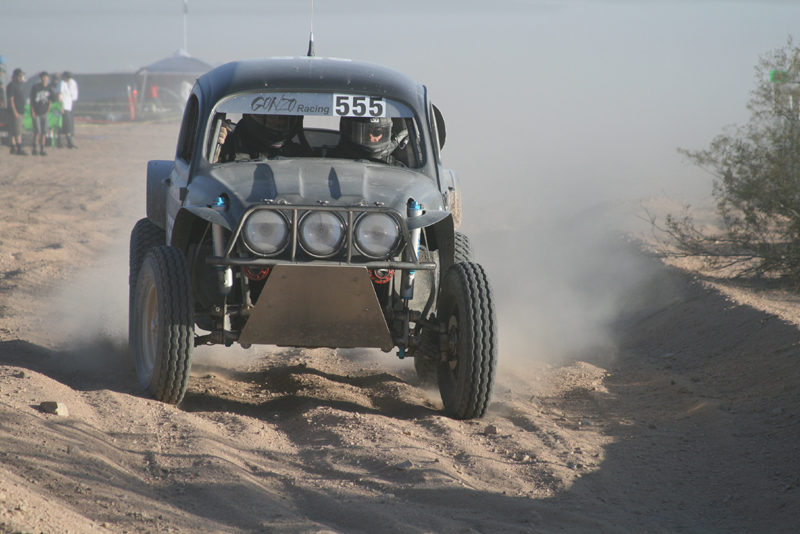 Photo courtesy of DirtFocus.com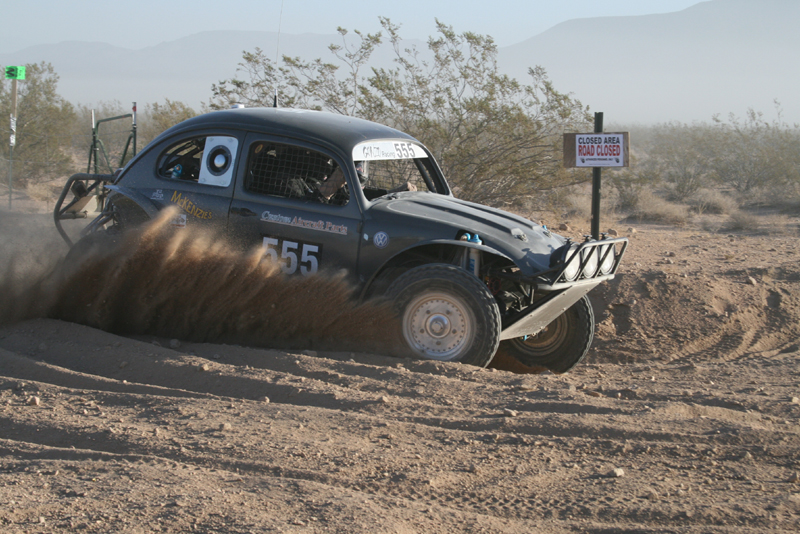 Photo courtesy of DirtFocus.com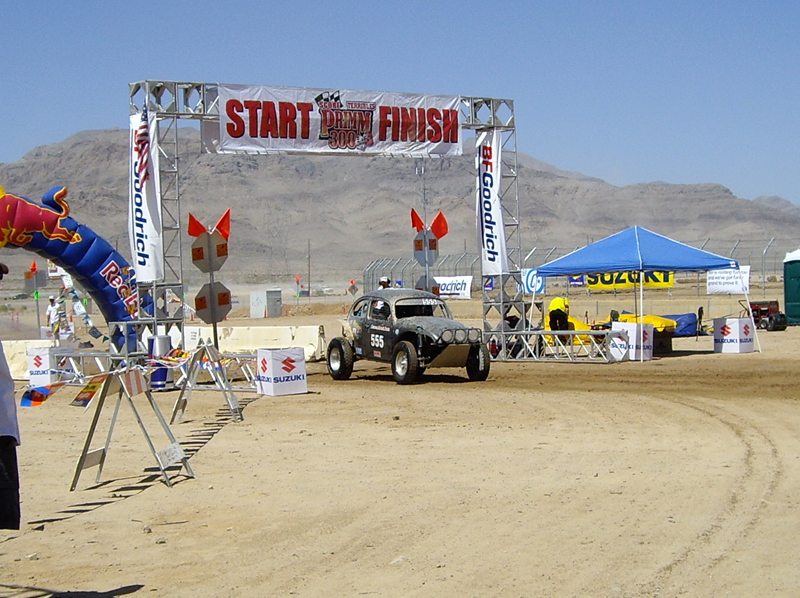 Crossed the finish line in 5th place - clutch slipping badly for the last 5 miles....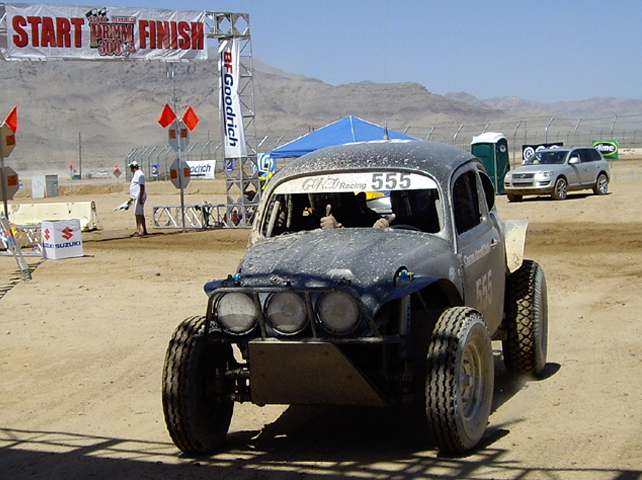 We can't be finished already, let's do it again!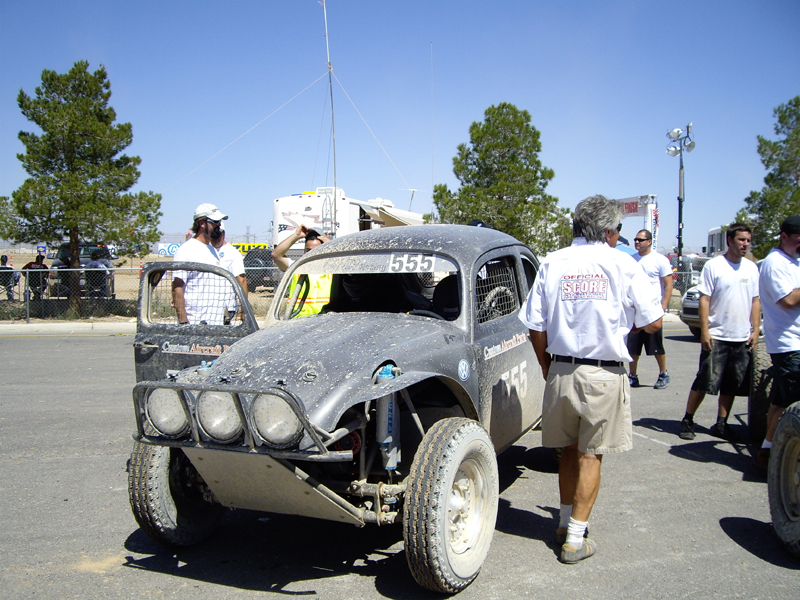 Sal Fish congratulating us on our finish. You can see the front suspension took a beating!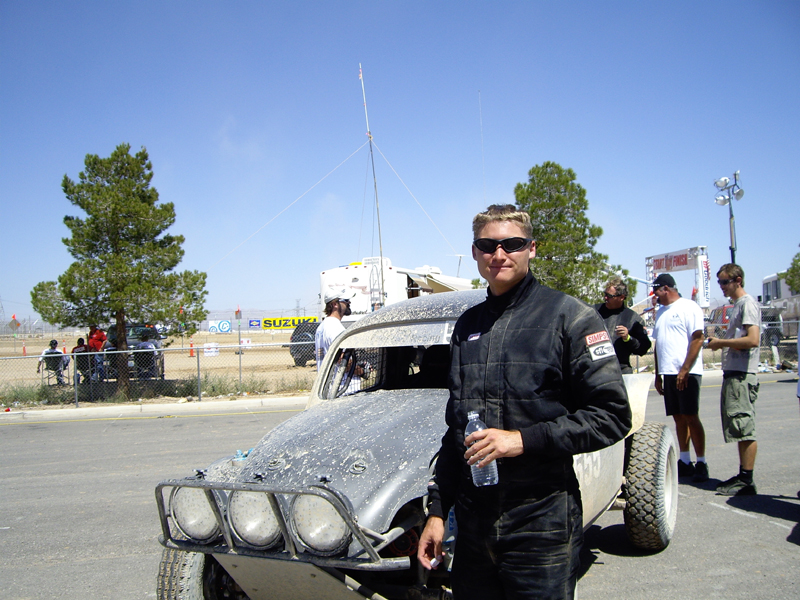 Trevor starting on the first of many water bottles!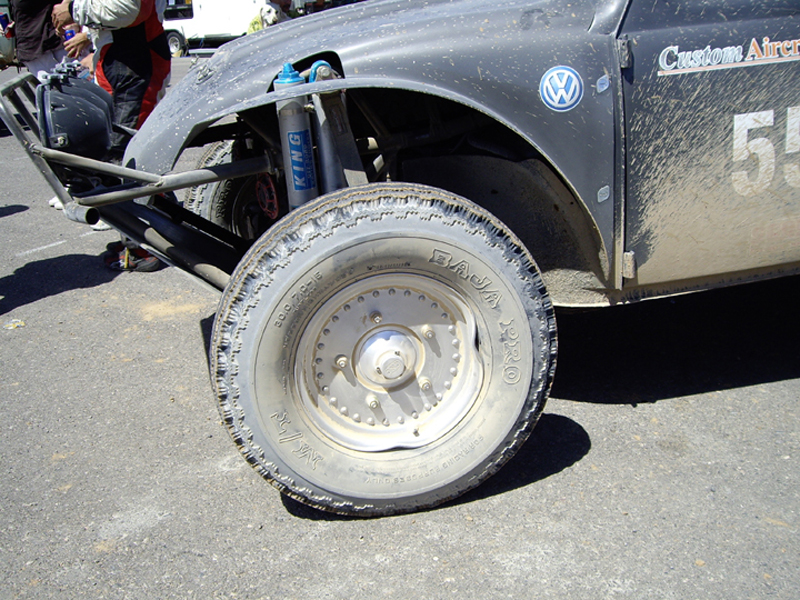 Minor wheel damage, more serious problems found when we got home. The clutch slippage
at the end of the race was due to chunks of bellhousing lodged in the pressure plate diaphram.
The front suspension was sagging because several torsion leafs were broken. Not sure we
would have made it much further!