2009 Tecate/SCORE San Felipe 250
---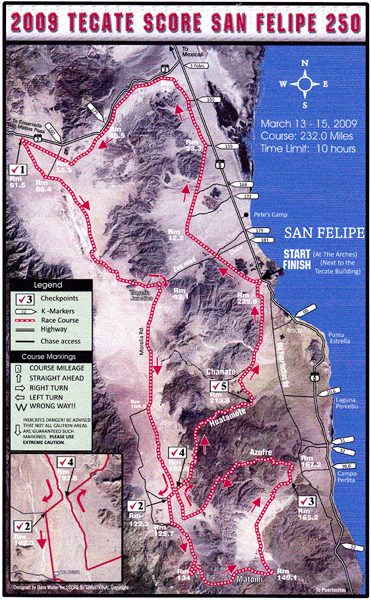 Click thumbnail for the 2009 San Felipe 250 course map


Click here for Entry/Finishers List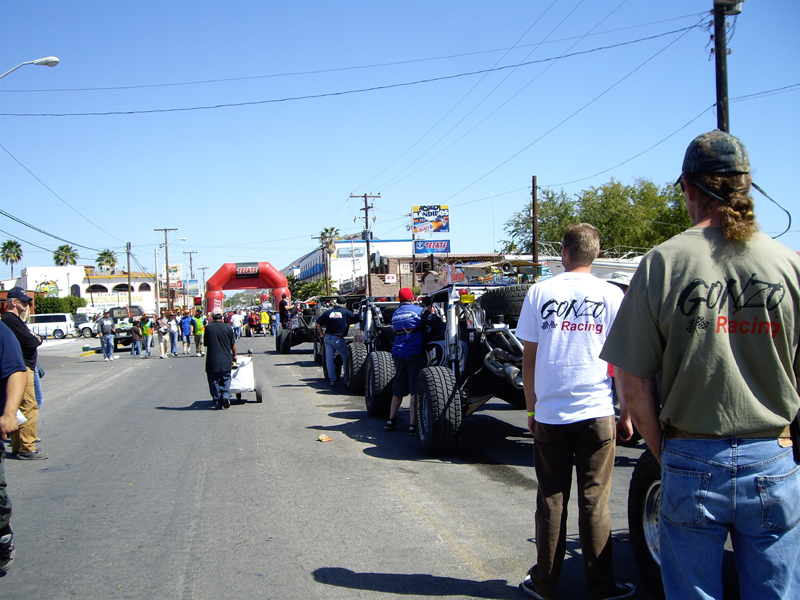 Friday, 3/13 - waiting for the contingency/tech line to start moving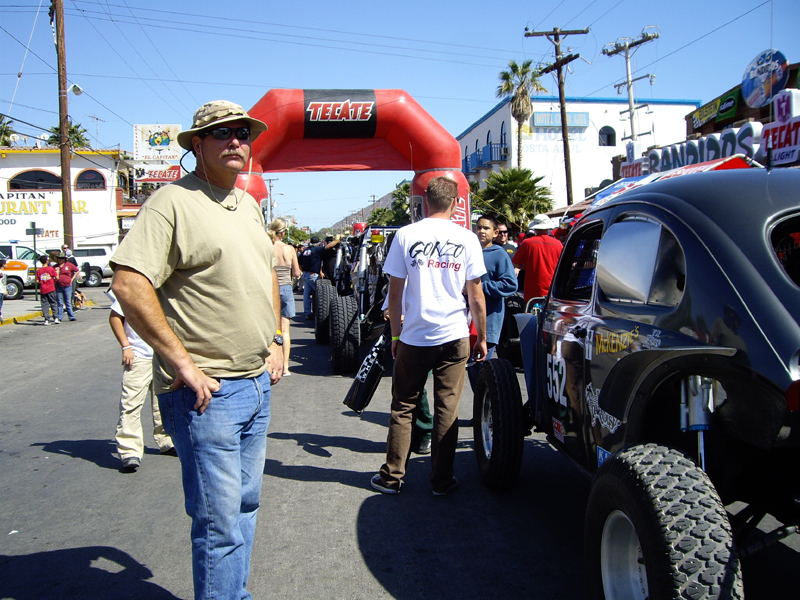 Trevor answering questions, Mark standing guard.....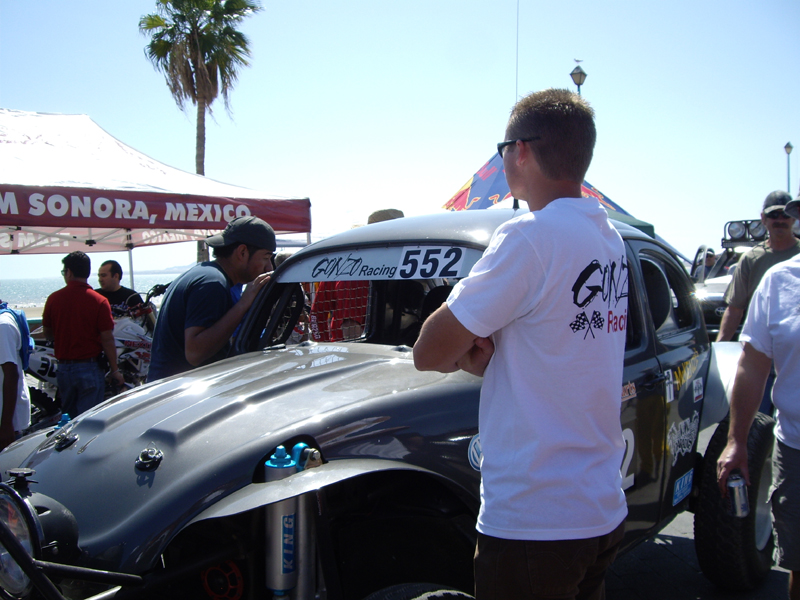 They seem to love 5/1600 cars in Mexico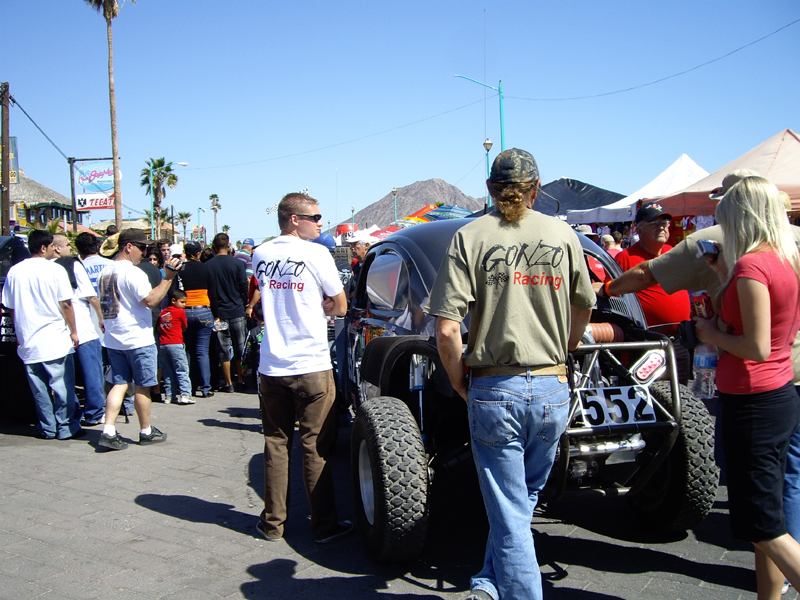 My Cousin Marty (with the pony tail) printed our team shirts a few days before the race
Marty was our primary "chase" support


Trevor focused on something.....


It's not going to shine like this again for a while!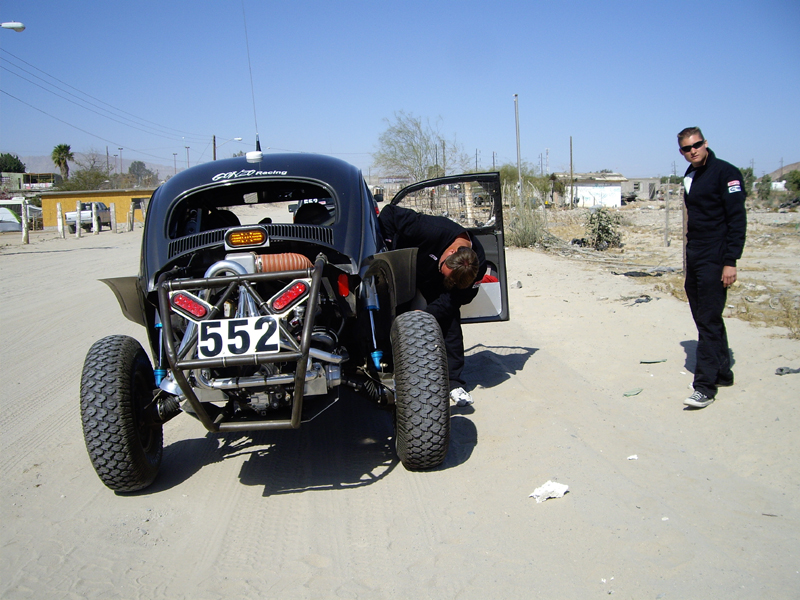 3/14/2009, "Race Day". Getting ready to go to "staging".





Waiting our turn in line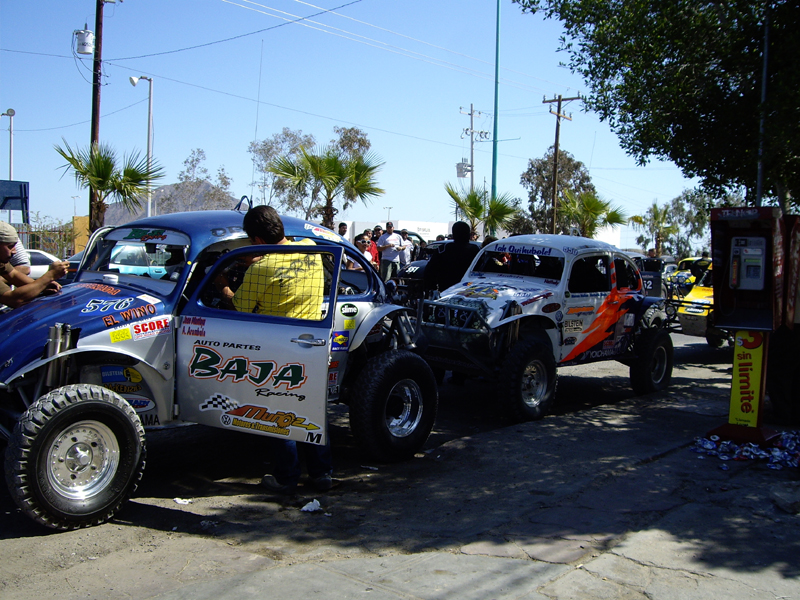 Some of our competition. We were the only "gringos" in 5/1600; we made an
effort to meet all the other drivers in our class, great bunch of racers! We especially
enjoyed meeting Marcos Nunez (550), that guy is fast! He's also a great sportsman - after
his driver change at about RM 110, he was there cheering us on as we passed by!


Moving to the starting line!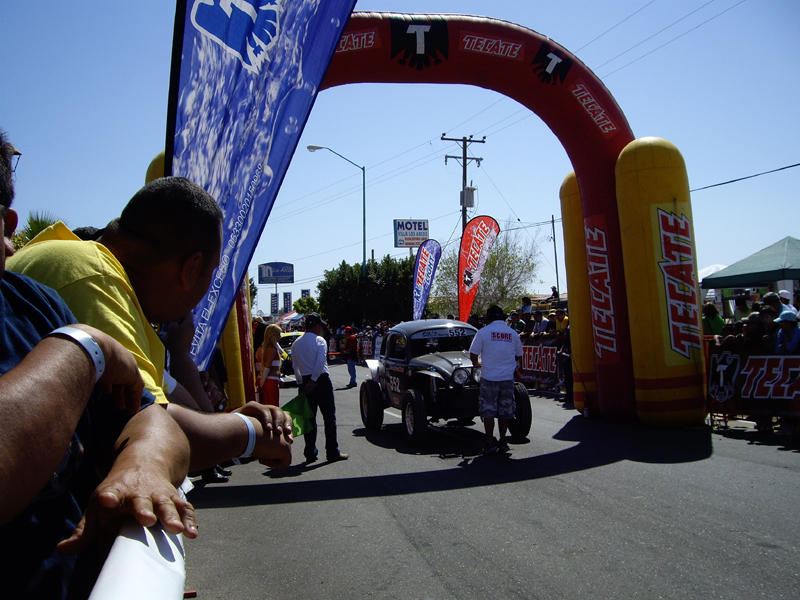 It's our turn!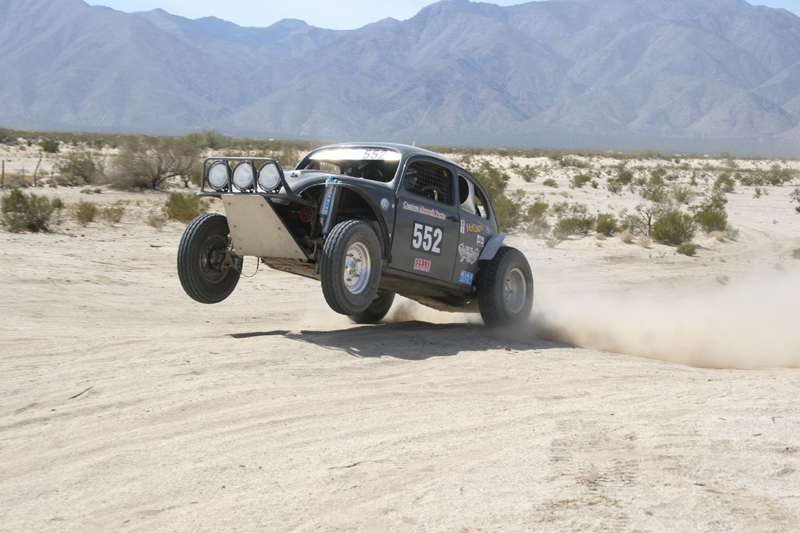 RM 68
"Hey, there's photographers at that jump, let's hit it hard!"
Photo Courtesy of DirtFocus.com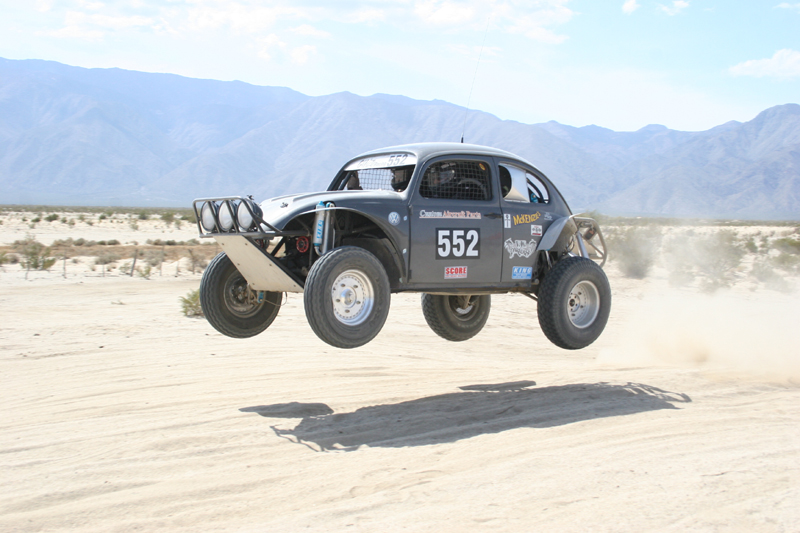 Finally, a break from the whoops!
Photo Courtesy of DirtFocus.com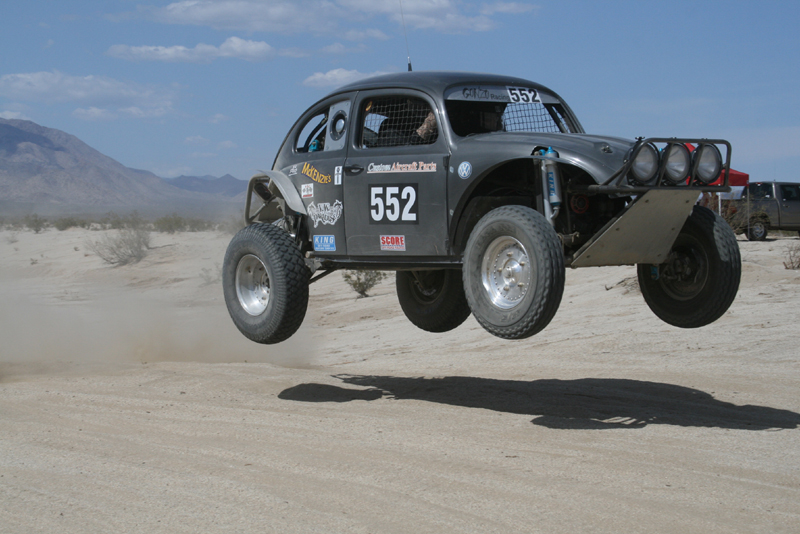 Looks better from my side
Photo Courtesy of DirtFocus.com



"I hope they got some good shots!"
Not sure exactly where we bent the rear fender, I don't remember running into anything (yet)......
Photo Courtesy of DirtFocus.com
Sal congratulates us on our 4th place finish


Time to relax!

hes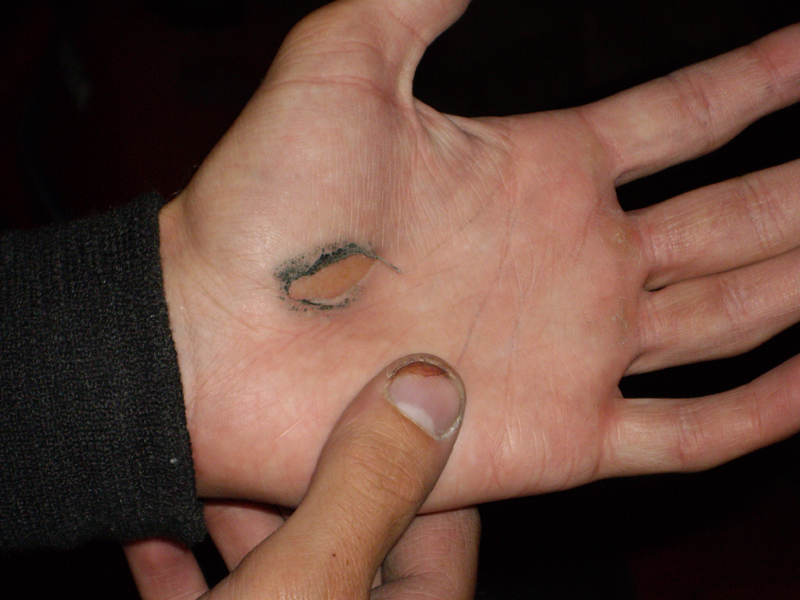 Trevor's hands after the race. This is what you get
when you don't have power steering!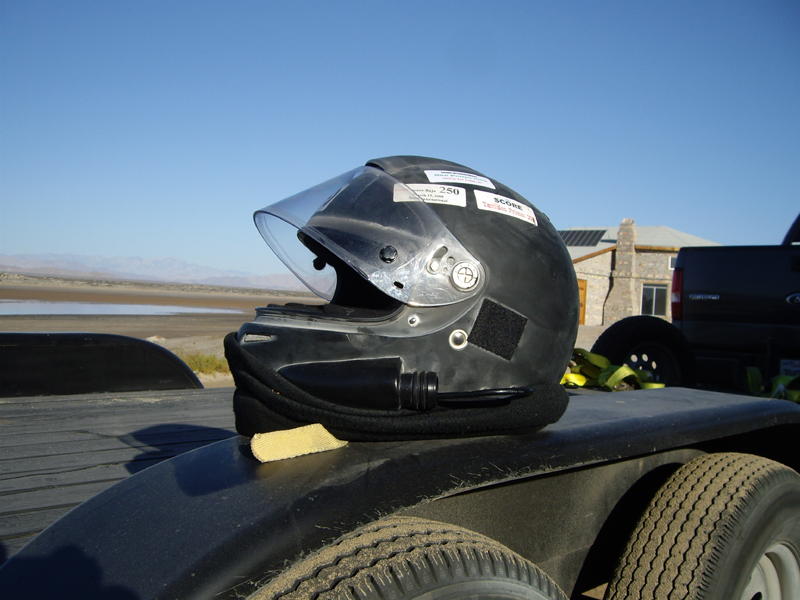 Time to start cleaning things up, I think I'll start with the easy stuff!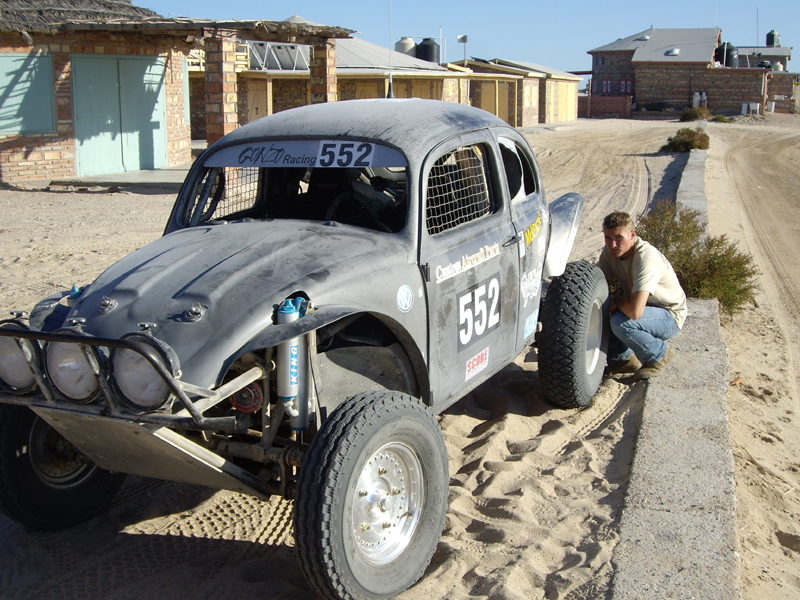 Surveying the damage (Trevor doesn't look happy......)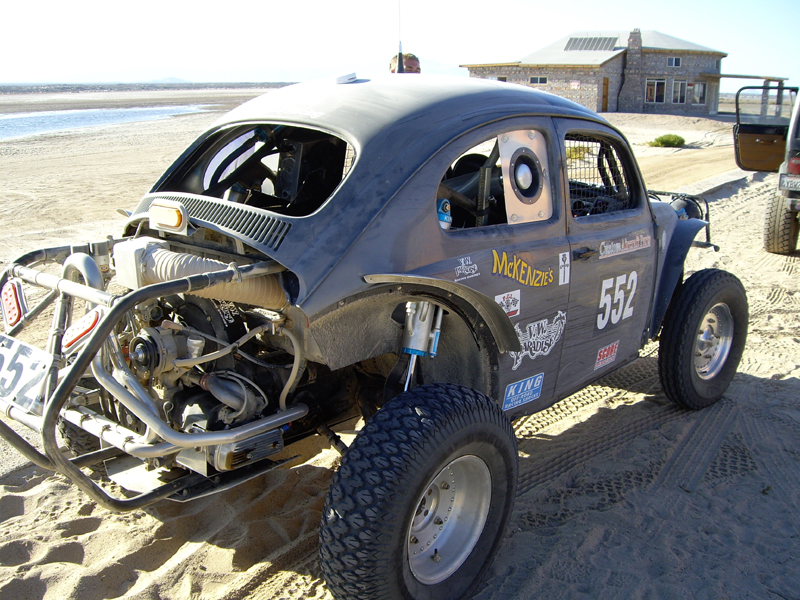 Not as clean as it was 24 hours ago but all the major parts are still attached!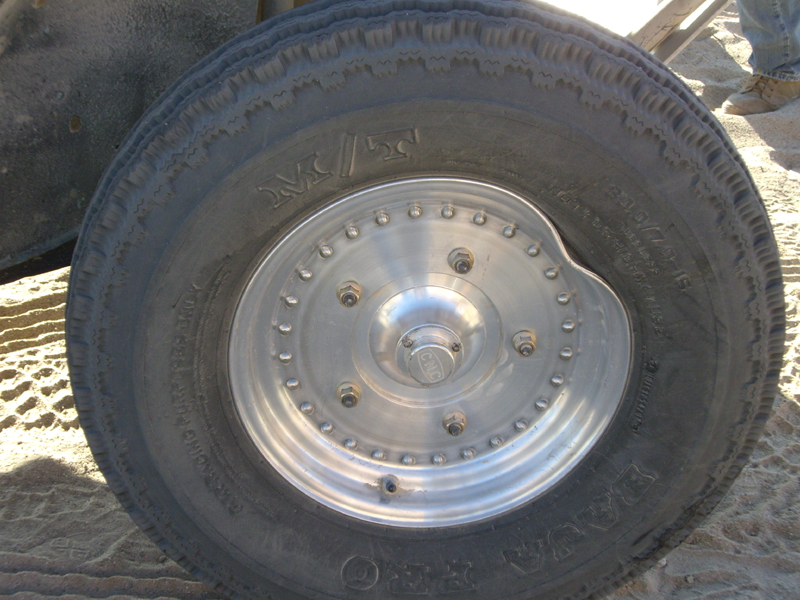 We have a little wheel straightening to do; we love our Centerlines!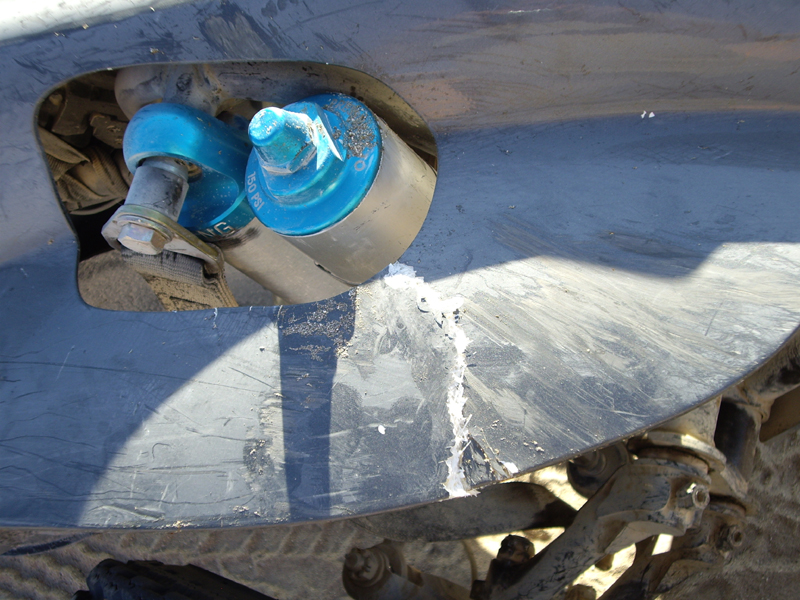 And a little fiberglass work as well.....