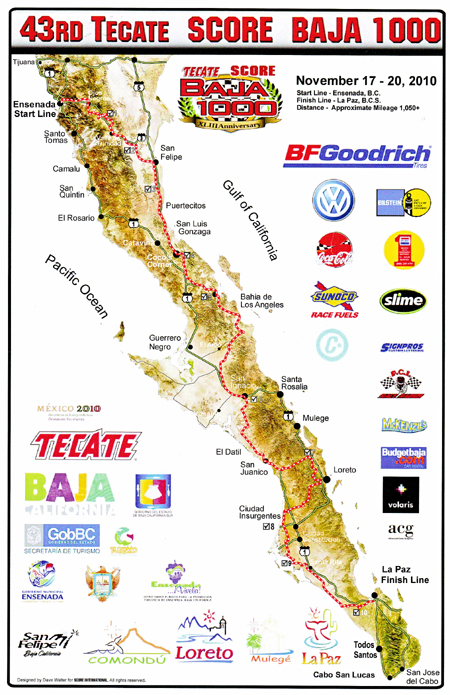 Click here for the Baja 1000 Map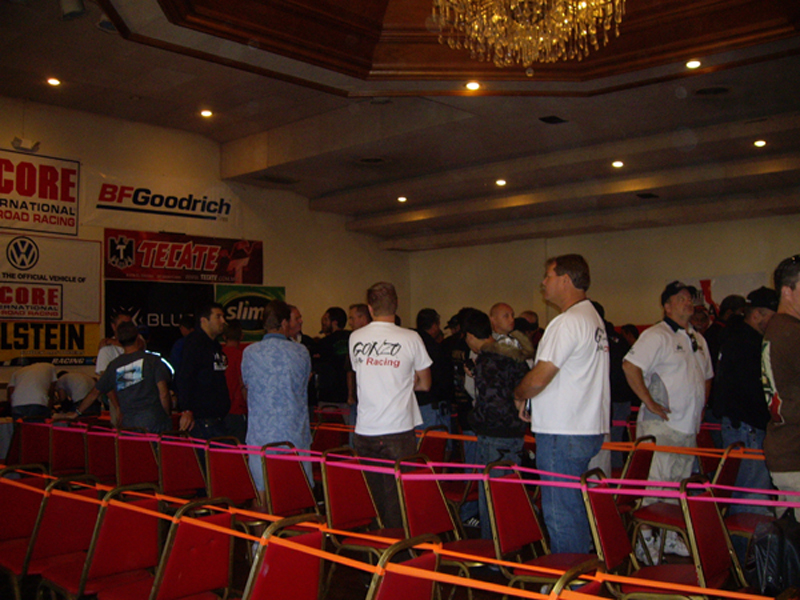 Waiting in line to register.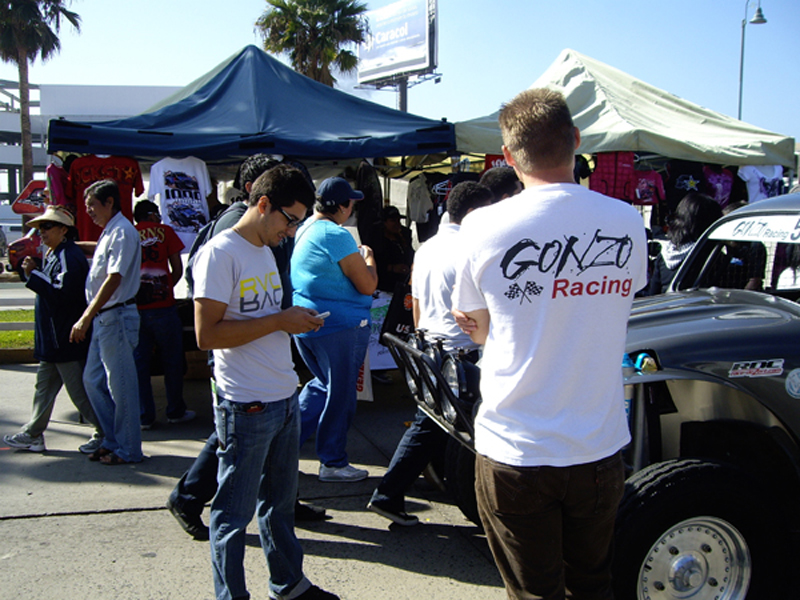 Victor and Trevor starting through contingency.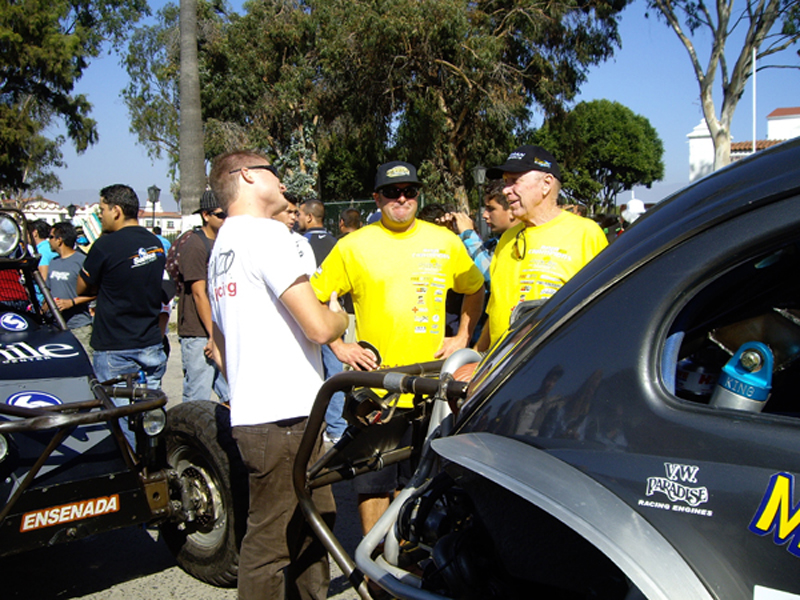 Trevor talking with Tommy Craft and his Dad.
Loading the "final" GPS map during contingency.
Trevor and Mark discussing some details.
Victor, Trevor and Mark moving the car through contingency.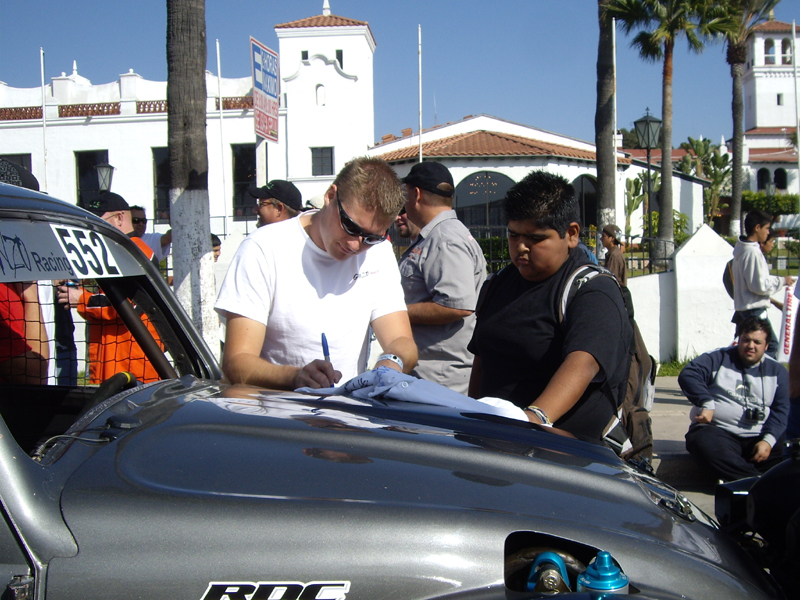 Trevor signing a shirt for a race fan.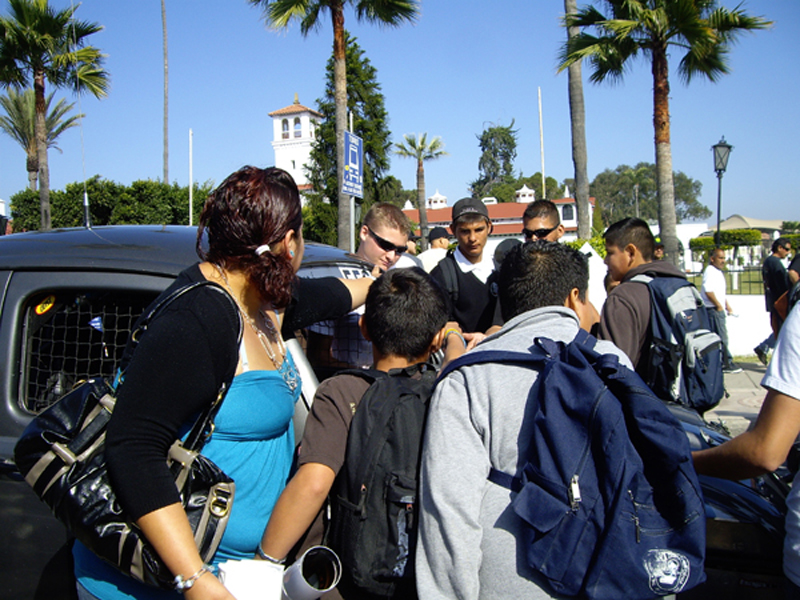 Trevor getting mobbed while handing out "steekers".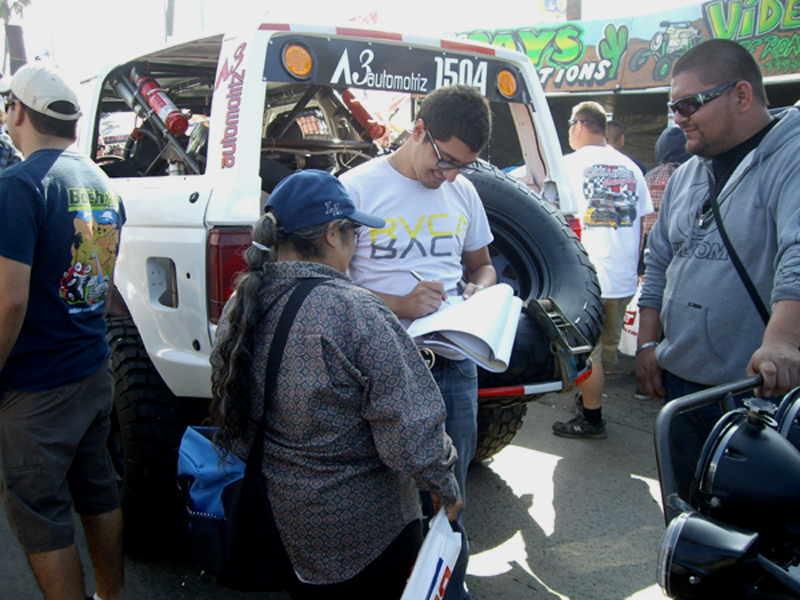 Victor signing for a fan.