2010 SCORE Baja 500 Photos
---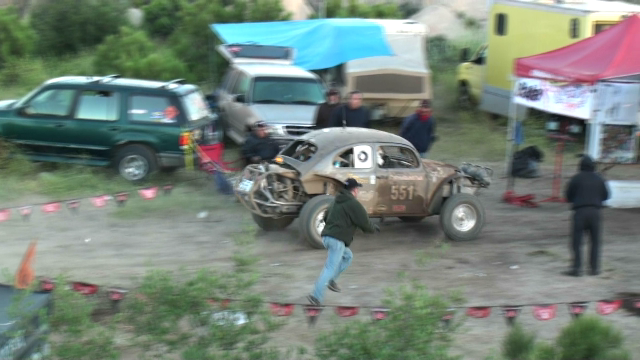 Coming into Baja Pits # 10 (Race Mile 402) at about 6 am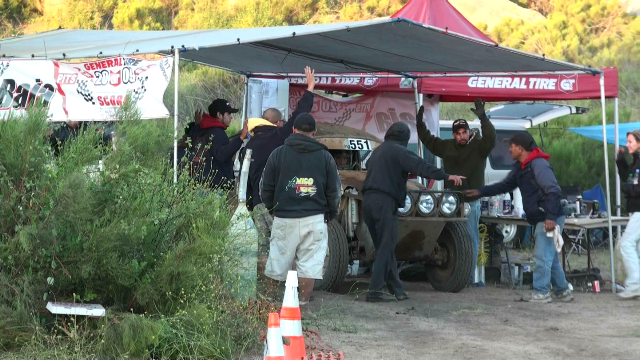 Just a "splash" of fuel and on to the finish line
I almost didn't recognize our car it was so dirty
Only 36 miles to go (and one last "silt hill").....
We finished!
It's 08:33:34 am, 21:29:04 after our start!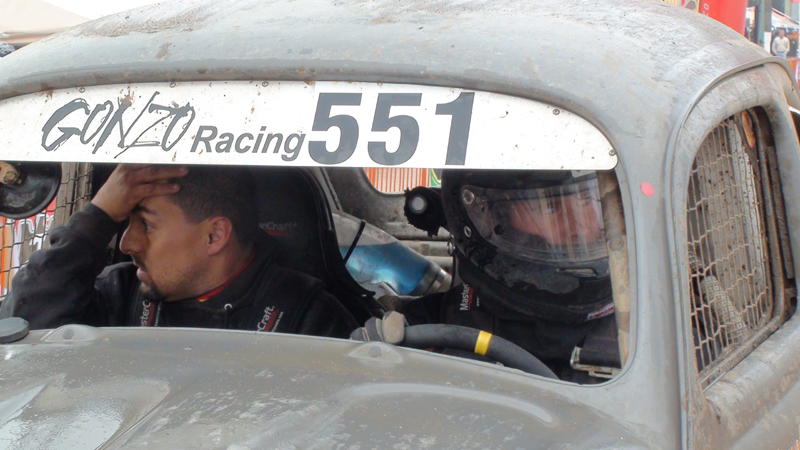 Archie and Trevor at the finish line, looking exhausted!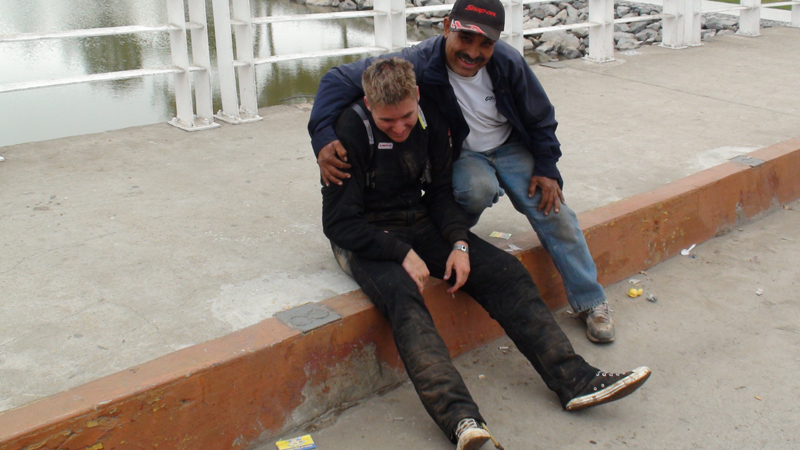 "Maestro" congratulating Trevor (who can't move a muscle!)
Our VW Paradise motor pulled strong the entire race
What a mess!
We're off to wash the car next.....