2011 SNORE SoCal 250
Photos
---
Mark and Trevor mounting up to go to staging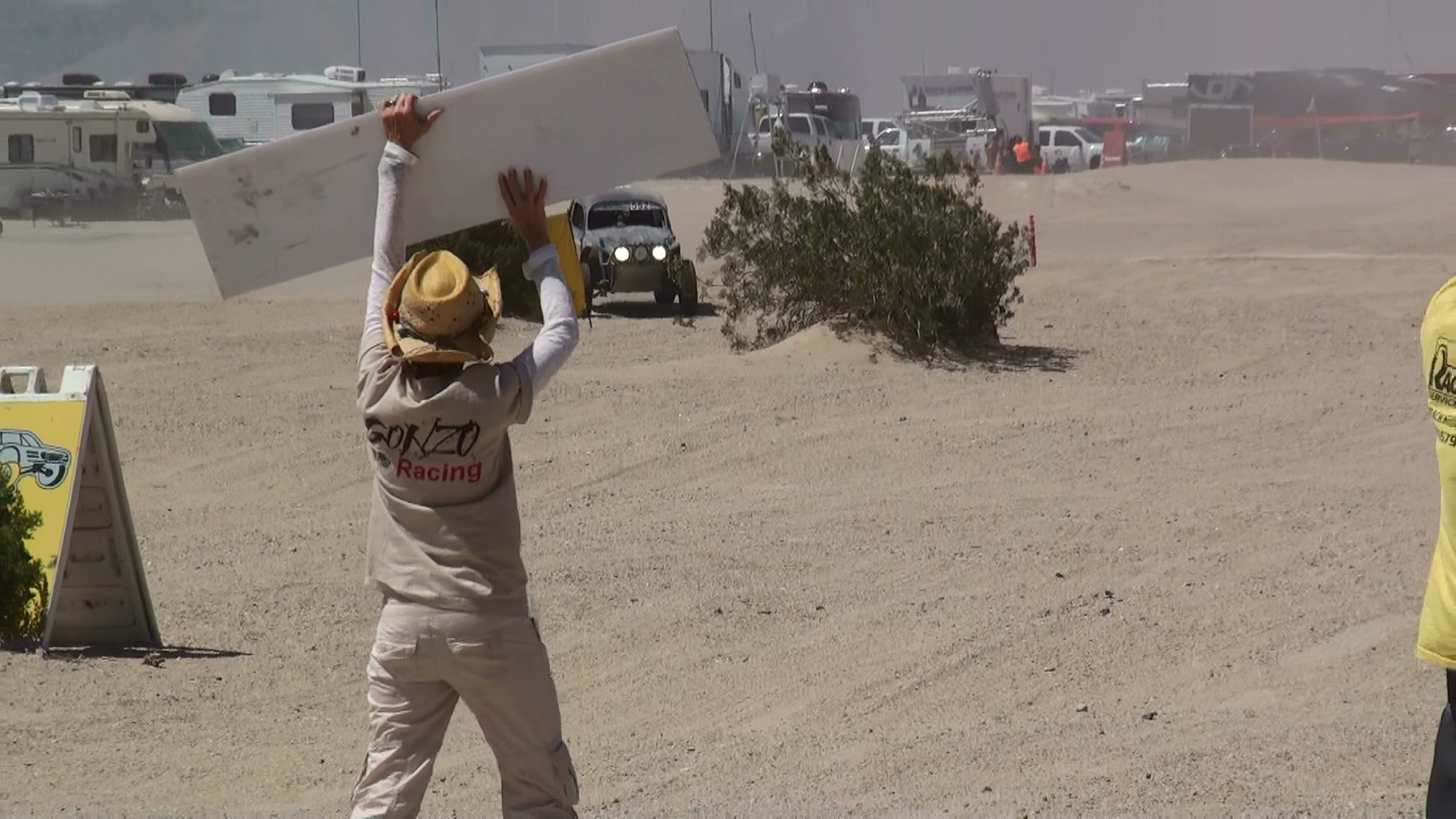 Teryl directing us into our pit on lap 2
Replacing our spare tire - we had a flat just prior to coming into the pit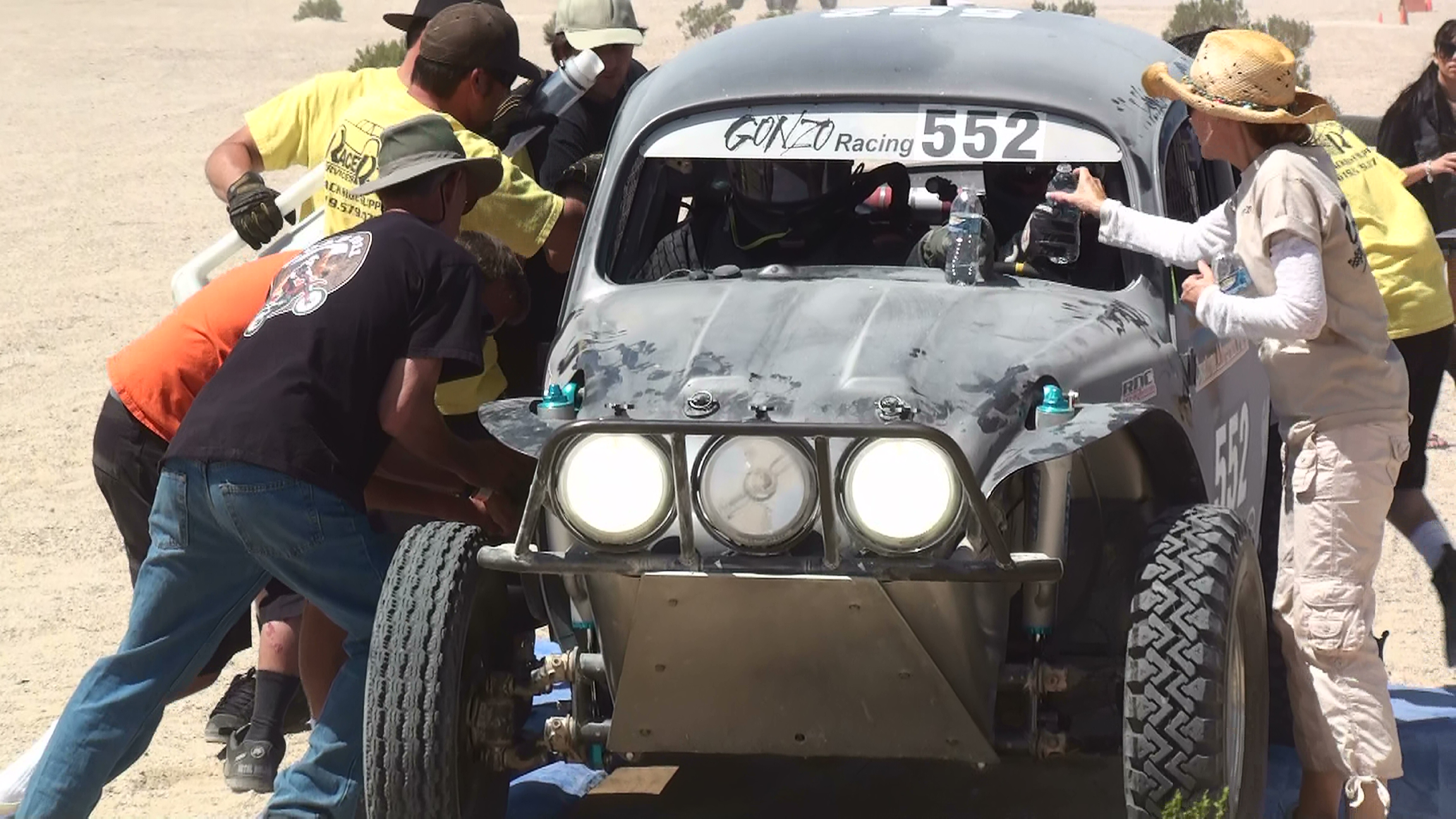 We had a great pit stop:
We topped the fuel, changed out our spare tire and got some water in just a few seconds!
(Thanks to KIT Racing and Racer Services!!)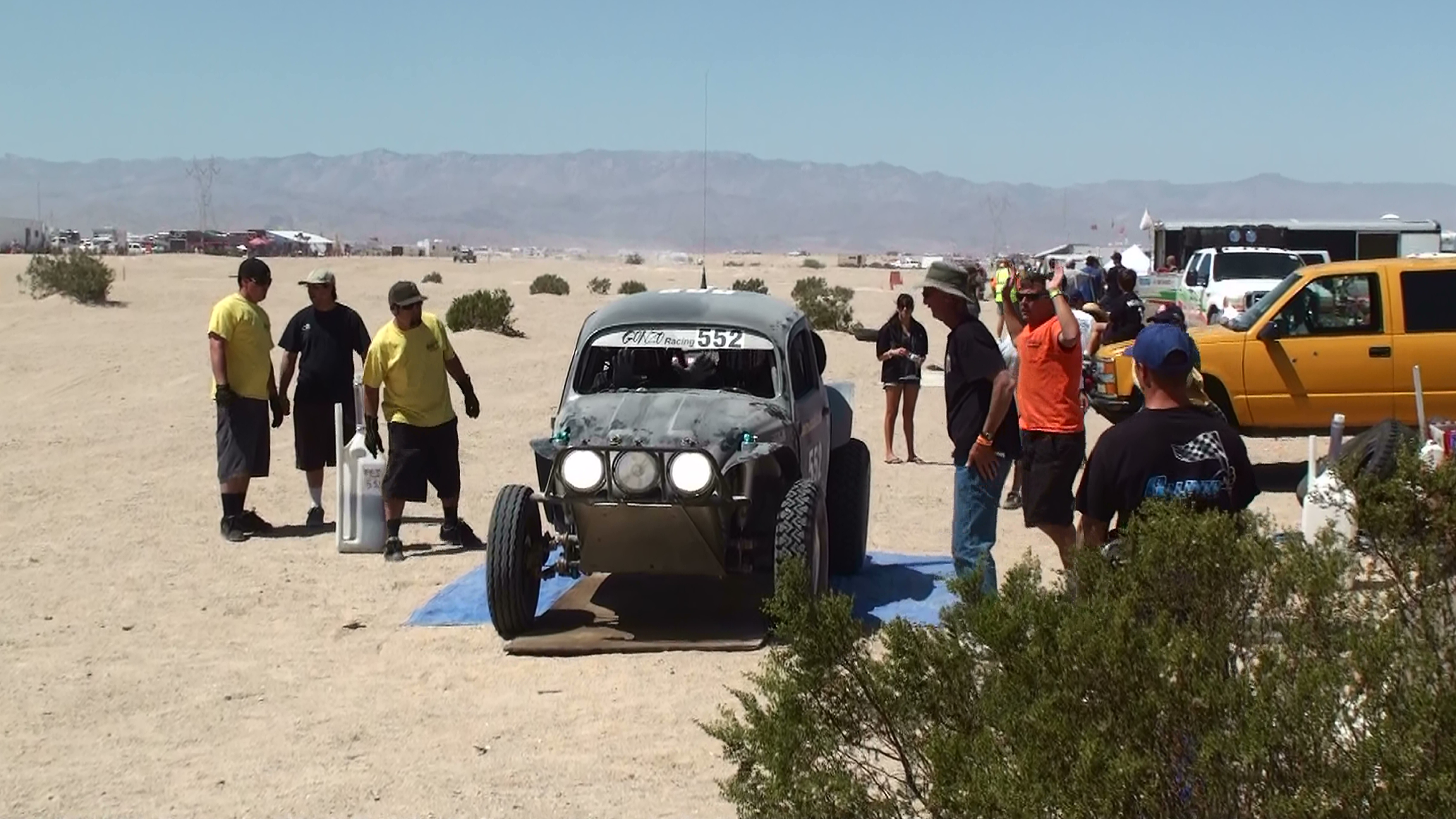 Everybody clear, ready to leave the pit
Final alert that we're in 2nd place as we leave the pit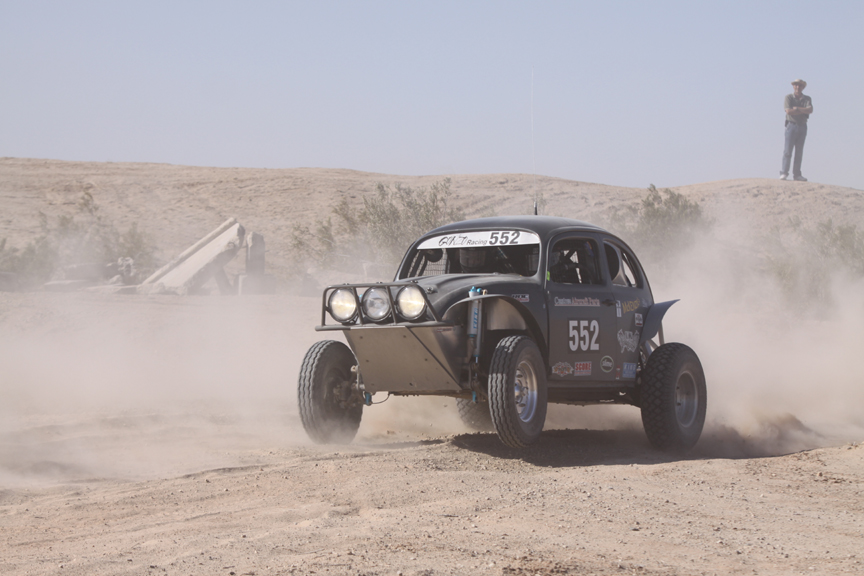 Photo courtesy of Dirt Focus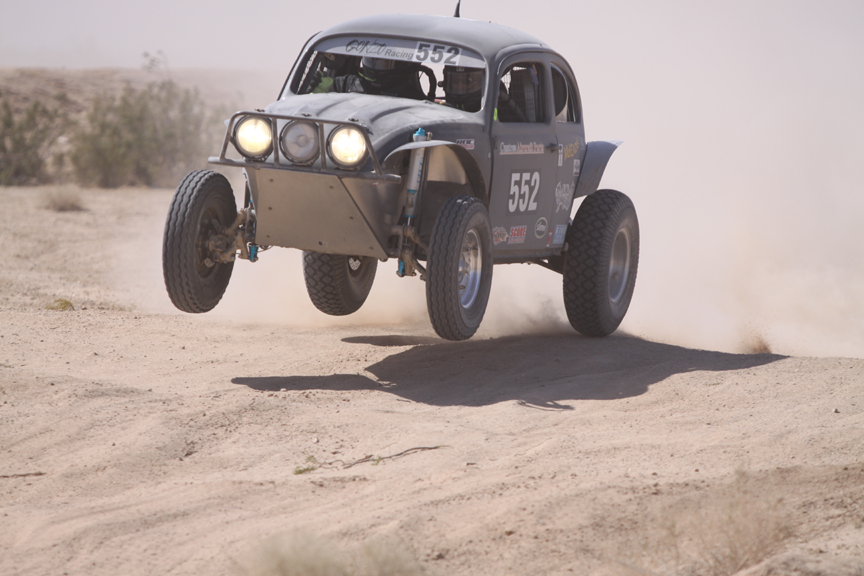 Photo courtesy of Dirt Focus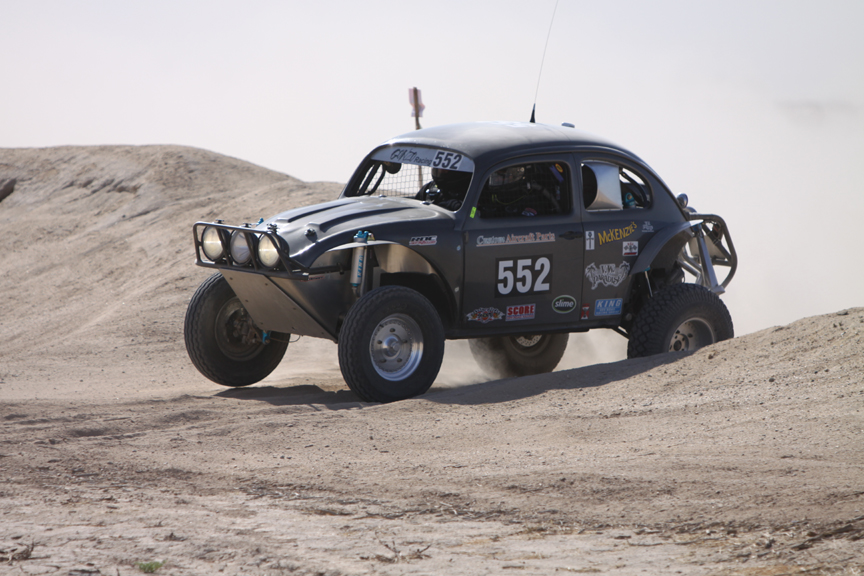 Photo courtesy of Dirt Focus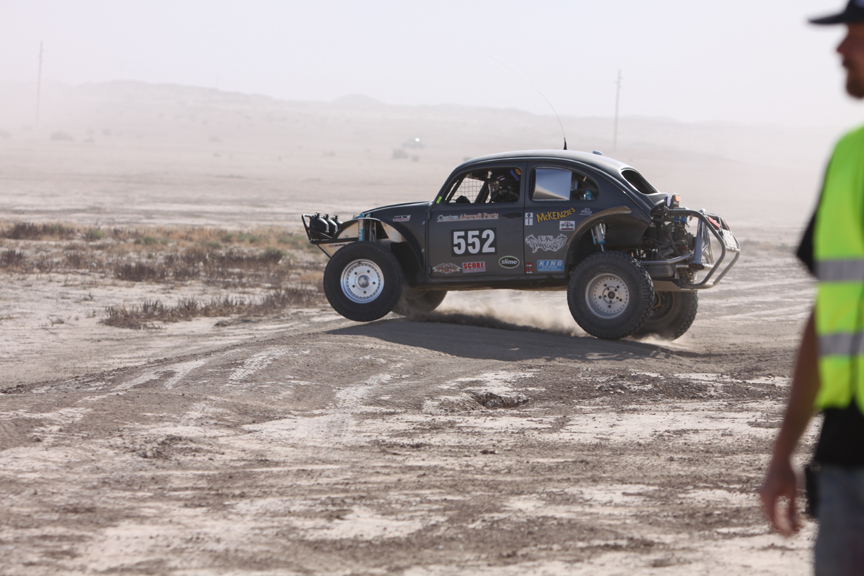 Photo courtesy of Dirt Focus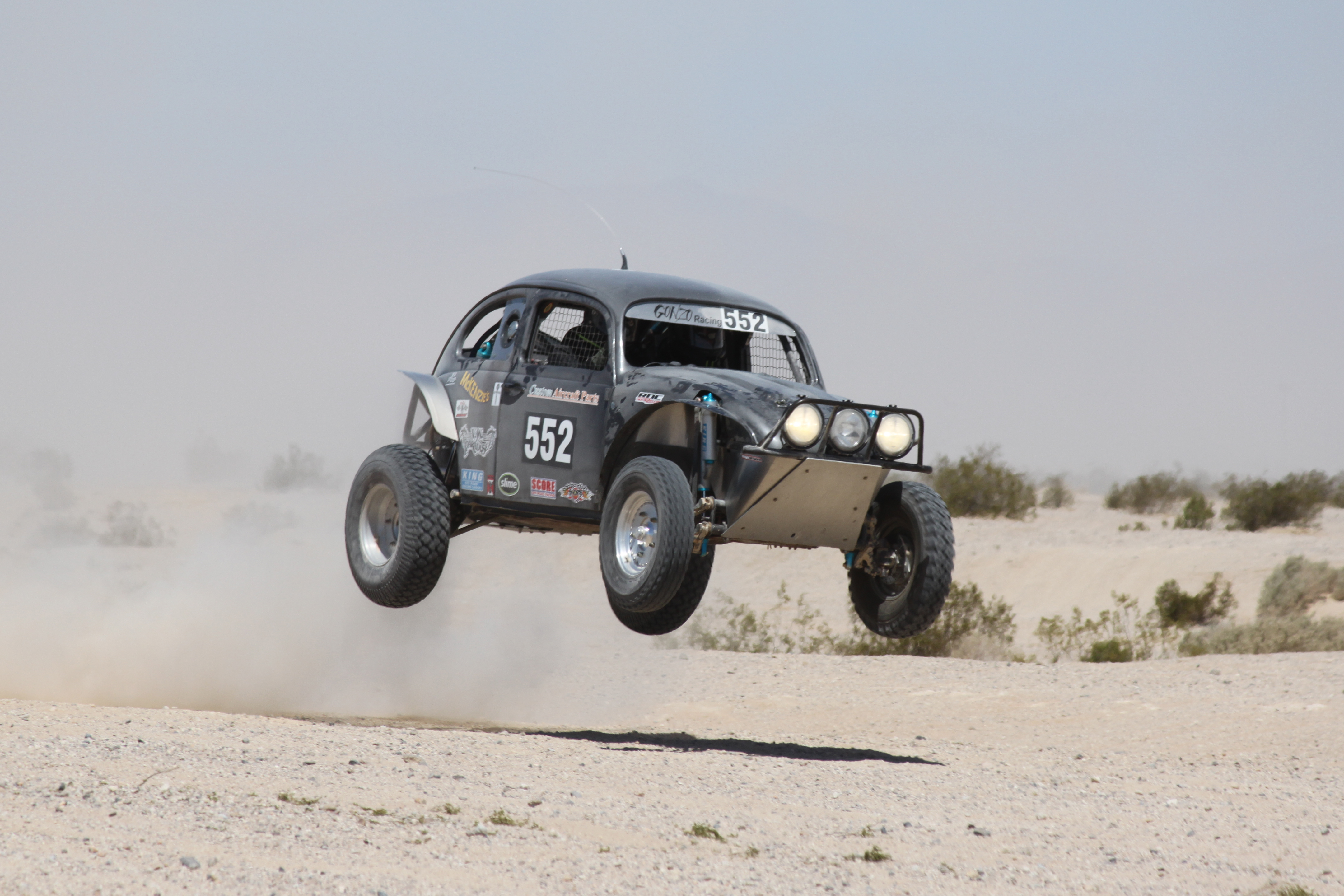 Running hard on the Final Lap
Photo courtesy of Trent Wonsley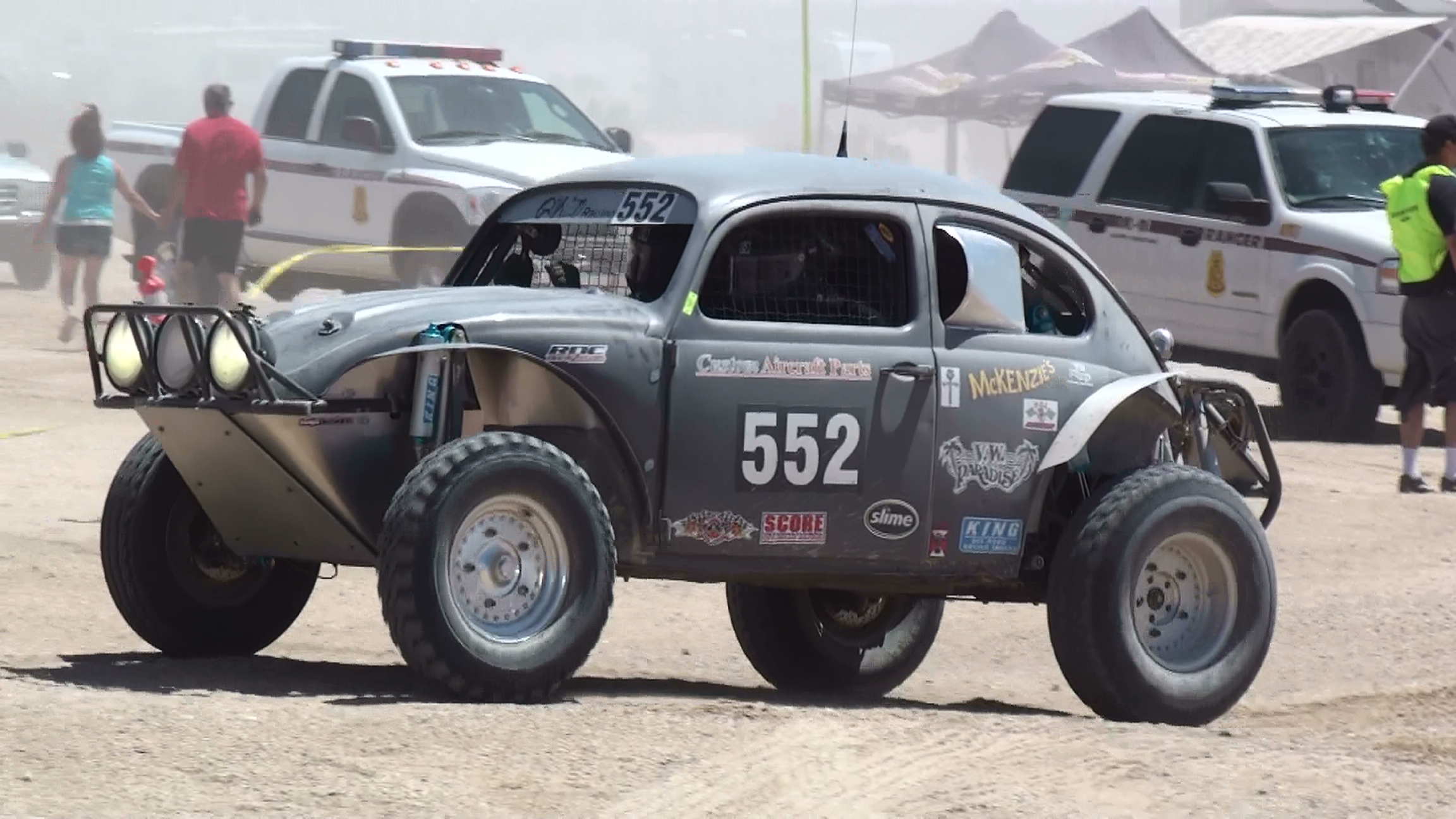 Coming up to the Finish Line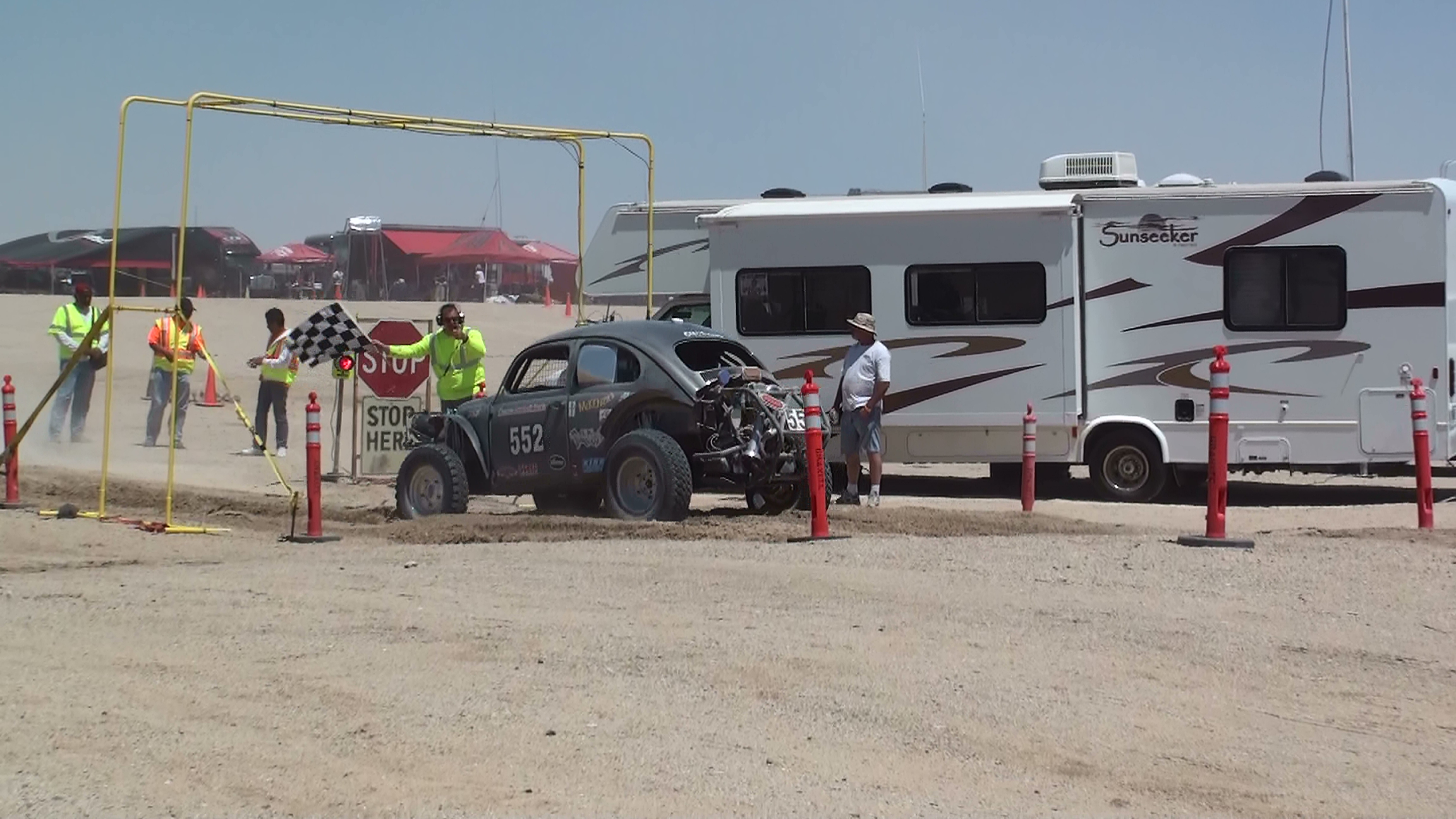 Taking the checkered flag for 3rd place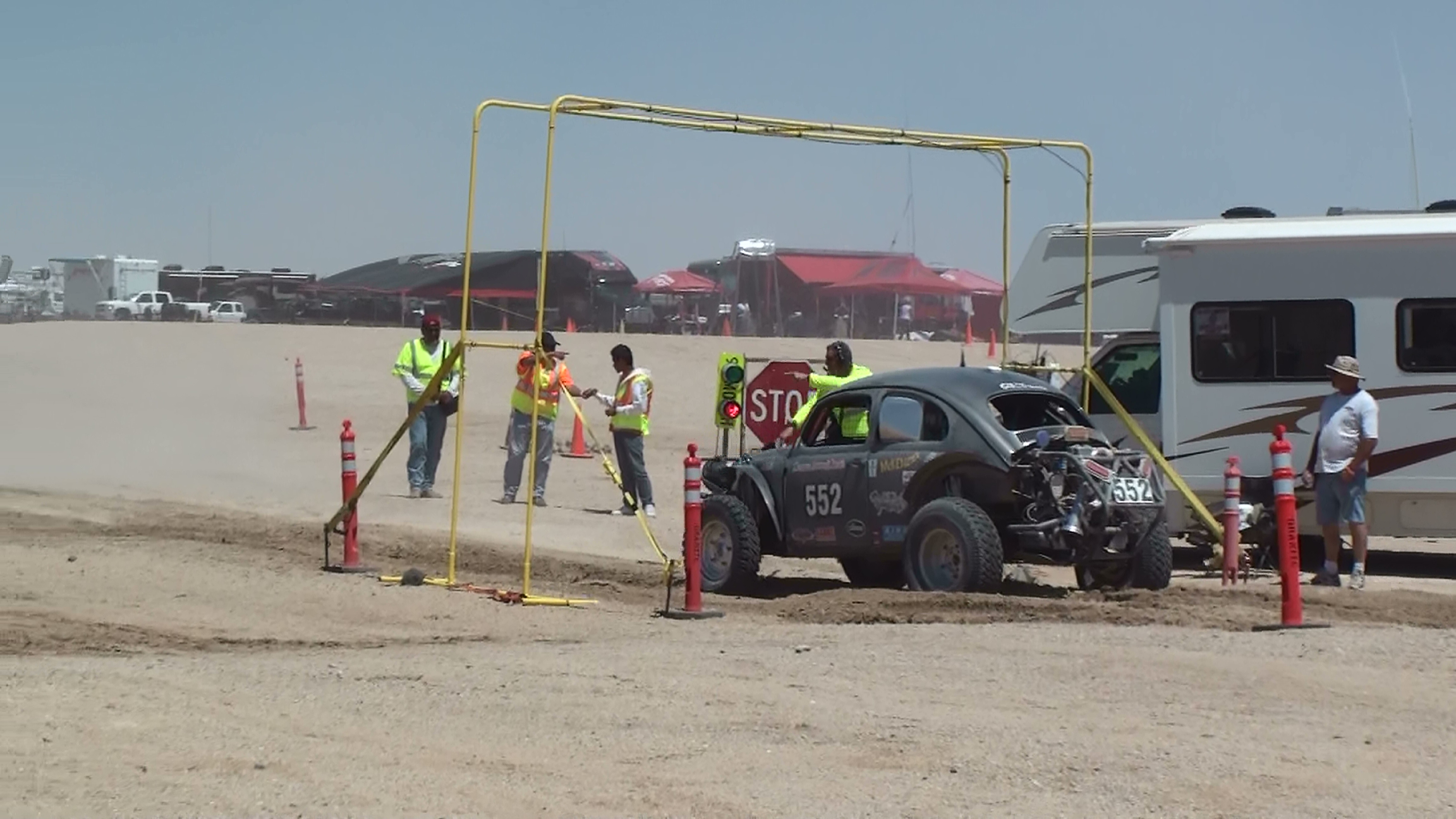 Being directed to "Post Tech. Inspection"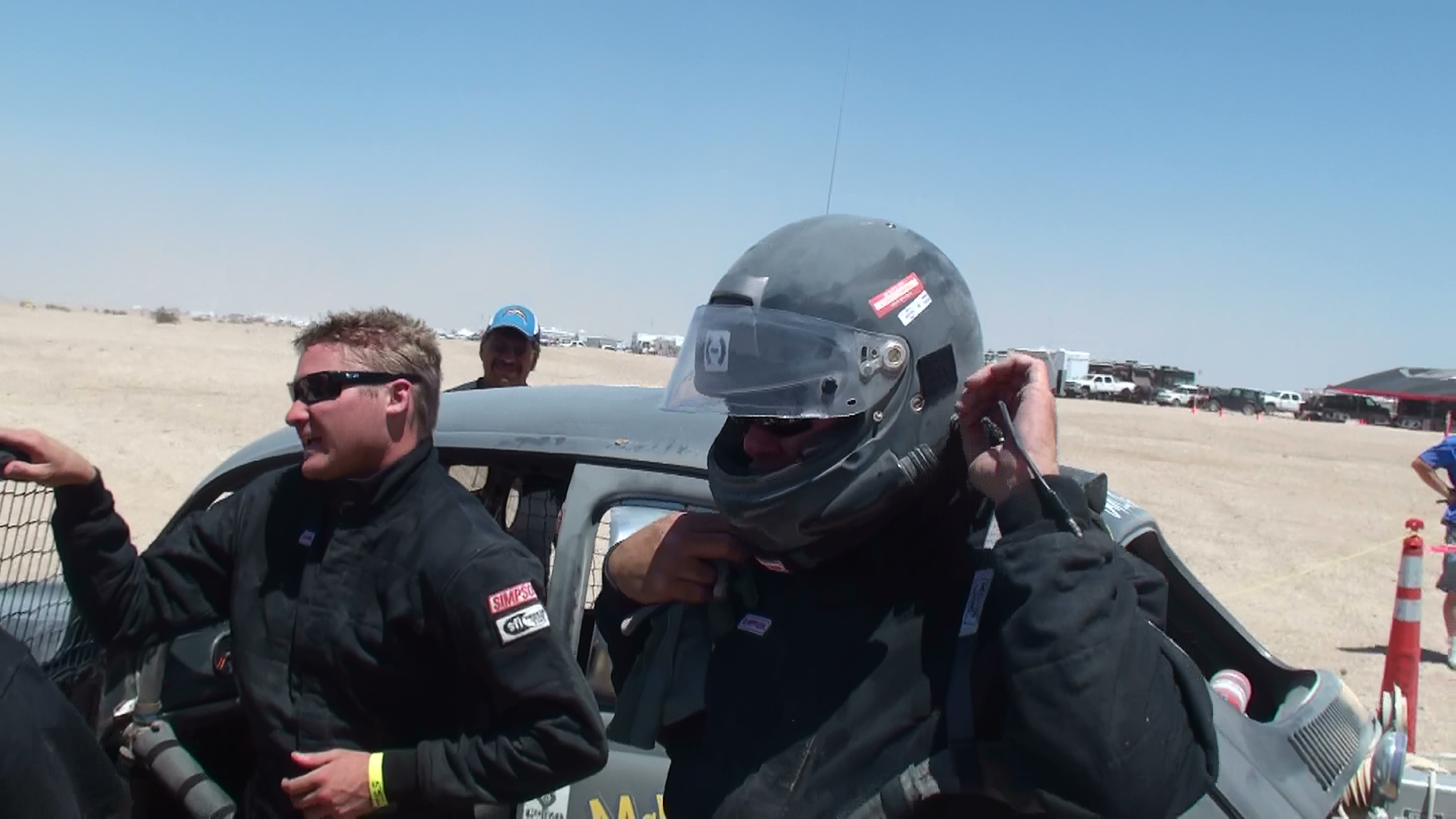 Trevor and Mark just getting out of the car
Trevor and Gerardo Iribe (1st place with Mike Boone) re-living some great battles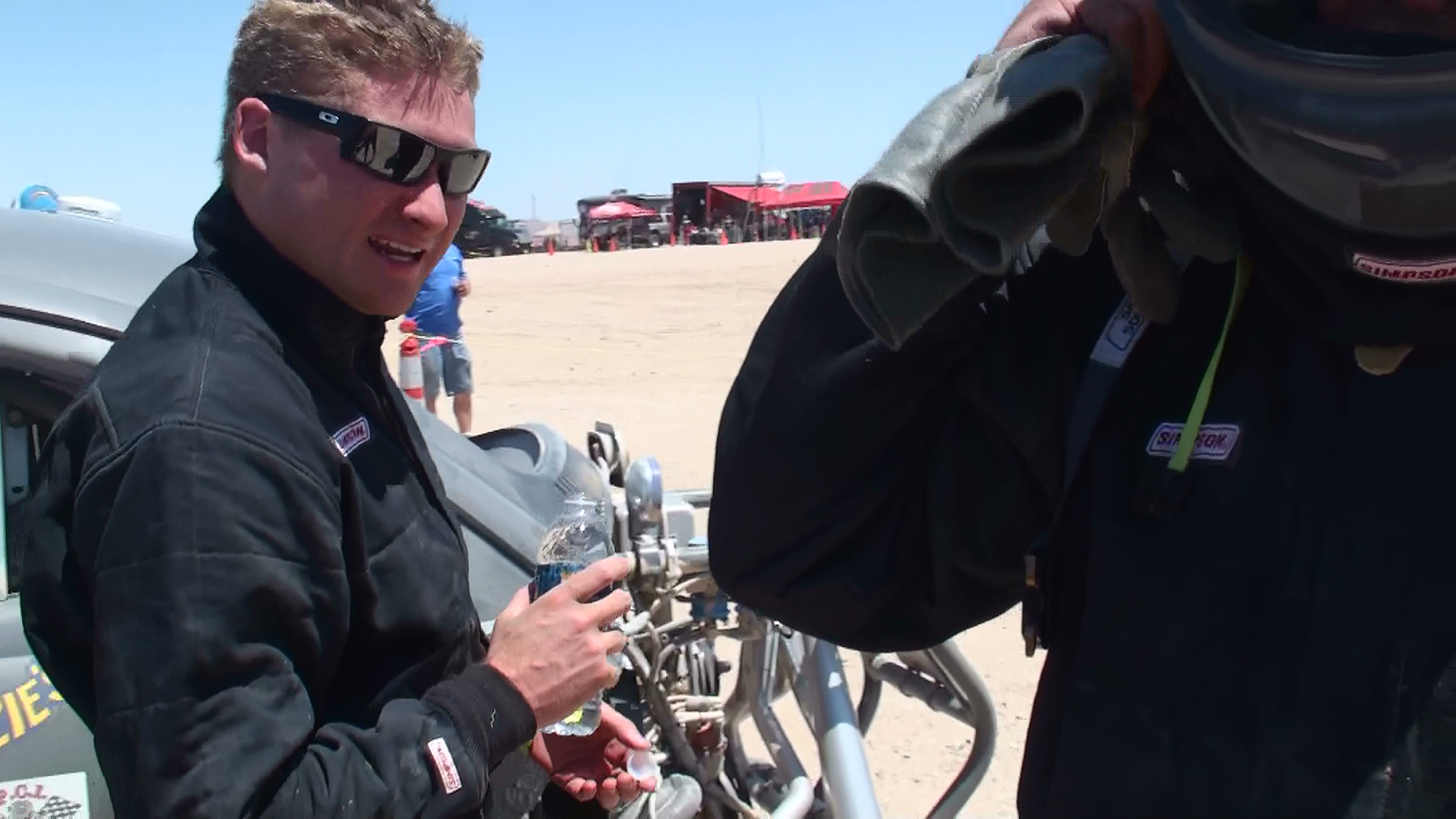 Trevor drove hard all day - never made a mistake that I saw
Gerardo Iribe having a look at our rear suspension at "post tech"
(Iribe helped us with our initial suspension set-up several years ago - we've come a long way since then!)
Trevor doing a post race "walk around"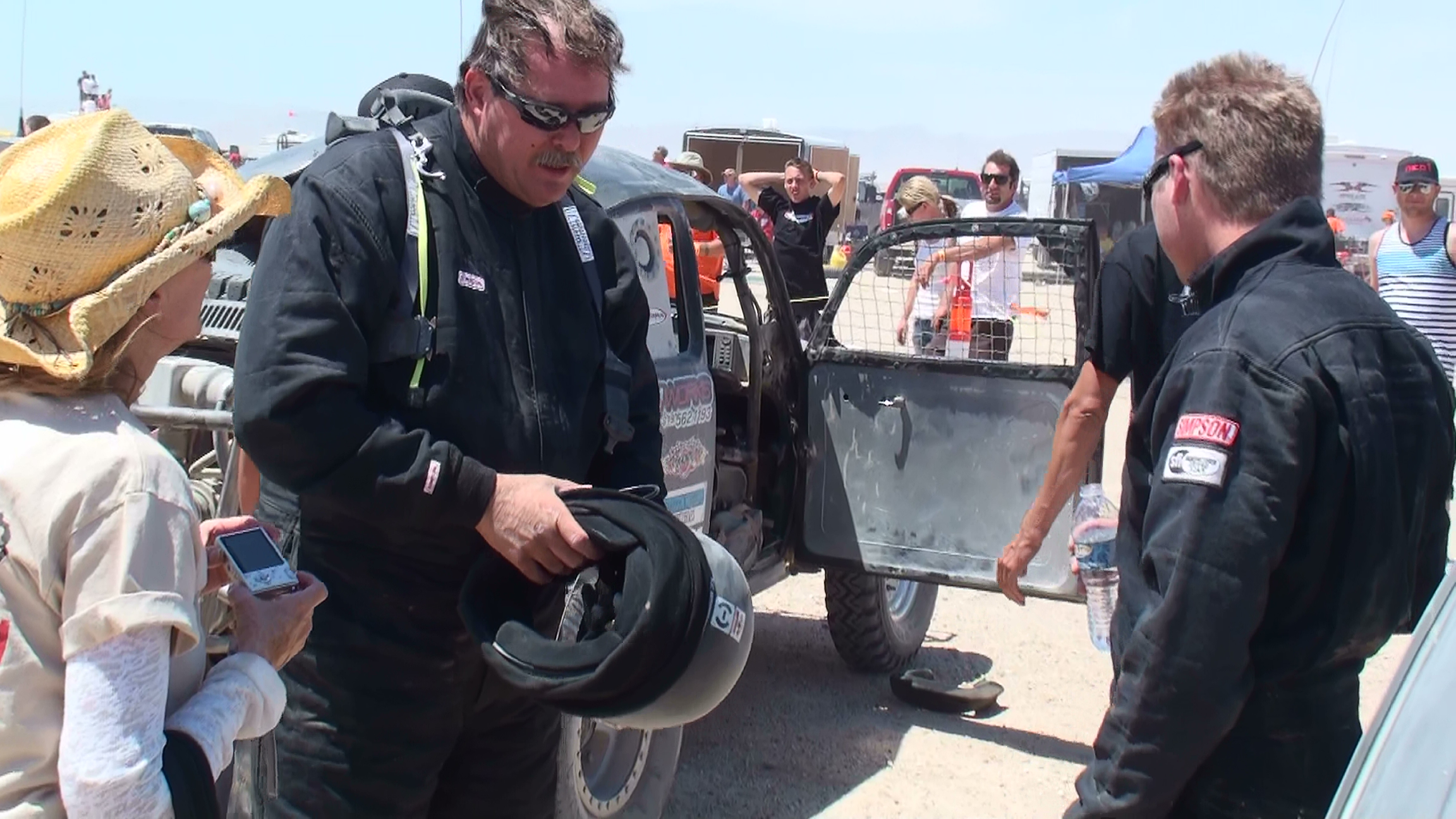 Teryl, Mark and Trevor at "Post Tech"
Trevor being interviewed by Judy Smith (Hot VW's magazine)
Trevor and David Herrera (2nd place)