2014 San Felipe 250 Roll Over Repairs


The Damage
Body Removal
Fitting the New Body
Repairs/Upgrades to the Cage
Body Work and Paint
---
Body Removal
We at first were considering just replacing the roof and a bit of the right rear quarter panel. After looking closely though, we discovered that there was more damage than we had thought. Until we got the car home and looked closer, it wasn't obvious that there was additional damage that would be difficult to repair properly with a simple "roof swap". There was hidden damage to the right side "B" pillar (rear door jamb) that would have been difficult to repair properly in addition to the obvious damage to the rear quarter window and grill area. There was also some damage to the left side quarter window that would have been outside the roof swap area, requiring even more time to repair. For these reasons, we elected to do a "roof and back half" replacement. This choice simplifies our task; there will only be 2 cosmetic areas to body work (the front window frame joints to the new roof). The other joints will be in the "rocker panel" areas near the rear edges of the doors - they won't be visible with the doors closed.
We spent some time considering the best way to cut the old body off the car; we wanted to preserve the "shelf" area as much as possible so that we would be able to use it to attach the new body parts to - and the shelf also partially supports our fuel cell.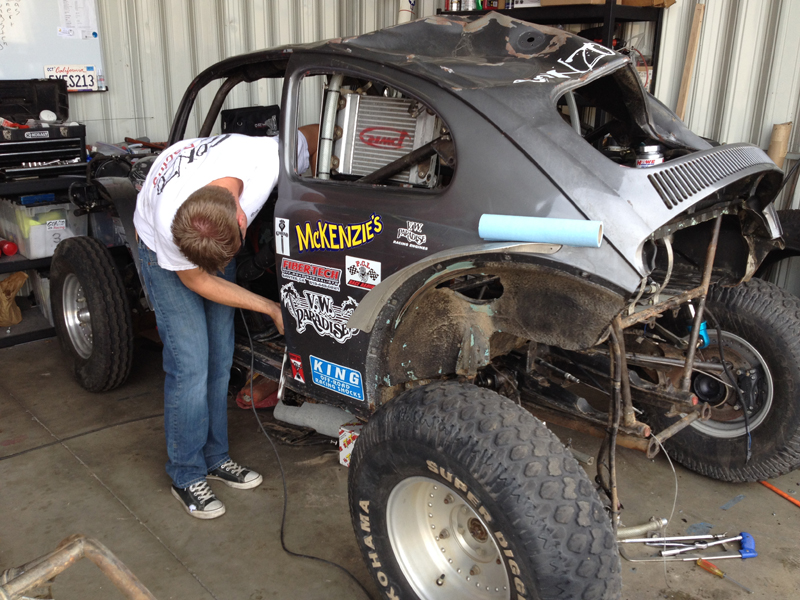 Trevor beginning the "Rocker Panel" cuts
(These took a little care to ensure that we didn't cut the floor pans - and the cage was in the way)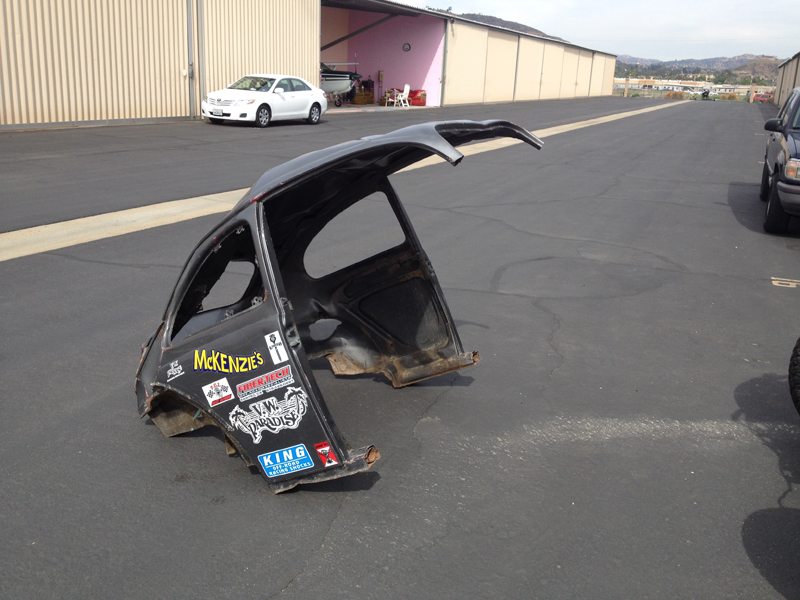 Once the rocker panels, front window and shelf areas were cut, the body just lifted off
(after all the body mount bolts were removed)
Just what I need - more crash parts to store. Trevor wants to make a shop bench seat out of it.....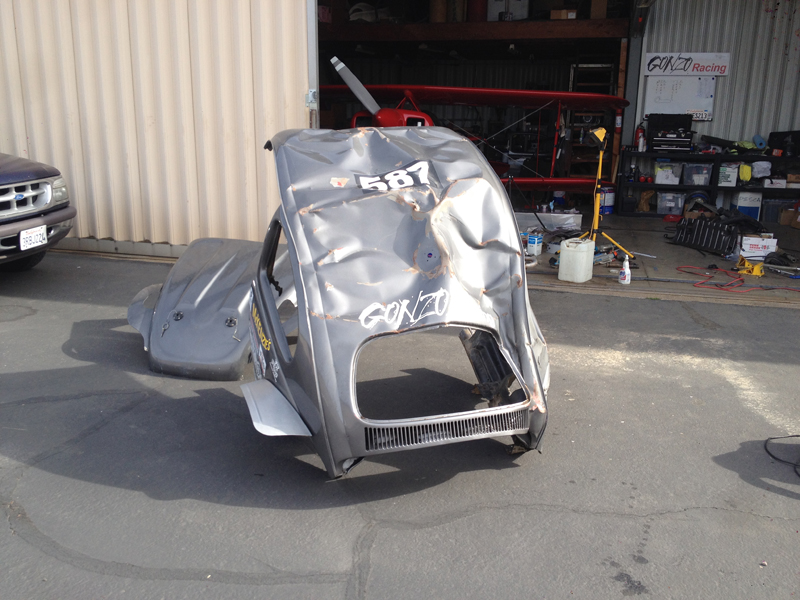 Wow, what a mess!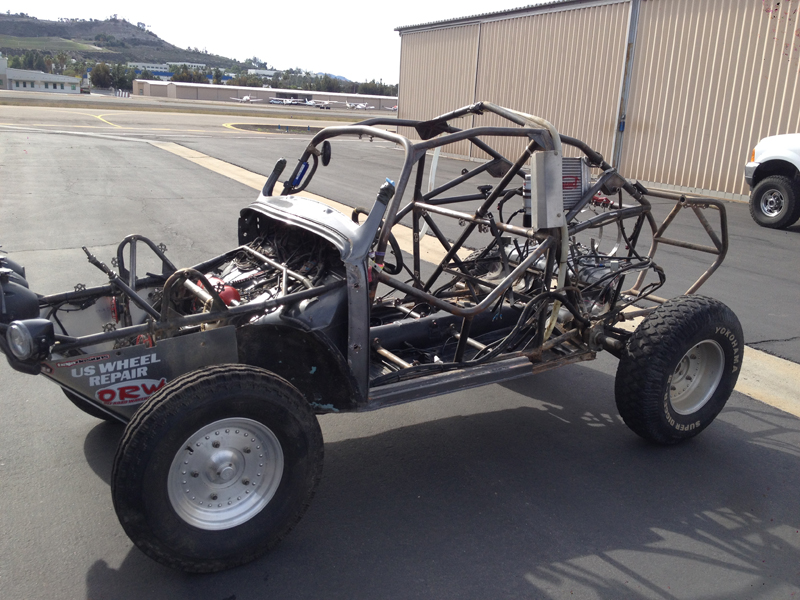 The entire cage exposed; the first time without a body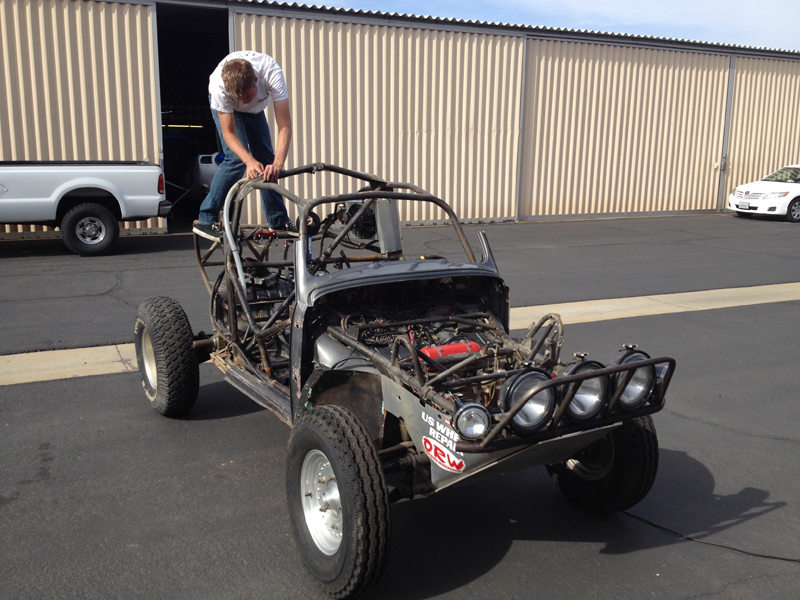 Trevor looking for problem areas
The cage looks to be in great shape, no deformations or serious cracks. There are a couple
of areas that we will be making some improvements upon now that we have access though.
The rear bumper took some damage that will require some minor repair, nothing serious.


The Damage
Body Removal
Fitting the New Body
Repairs/Upgrades to the Cage
Body Work and Paint