Page 2
Go To Page: 1 2 3
Back to Baja Bug Update main page

New Front Hub after installing the bearing races (SACO hubs)

Skid Plate "doublers"
7/16" total skid plate thickness to protect the beam and frame head, 3/16" in non-critical areas.
(Yes, I know the outer bearing is on the spindle backwards - it's just there to keep it off the floor until we're ready to install the hub....)

Hubs installed and ready for wheels
We're waiting for the brake calipers - we ordered 2-piston calipers but received 4-piston calipers.....

Ready to stand on it's own front wheels again!
Now we can check our preliminary spring "pre-load" for the ride height we want.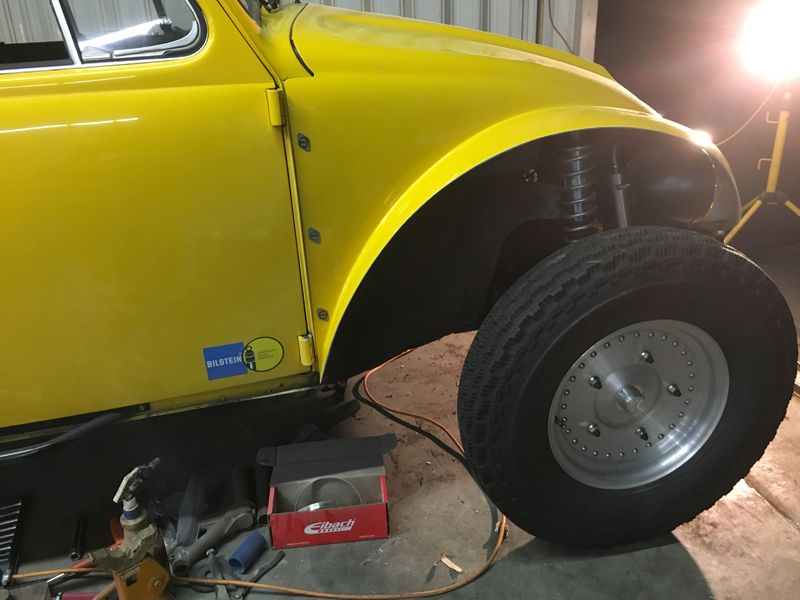 Suspension carrying all the weight again
Our initial pre-load settings were right on the money - we have about 2" of "droop" and 8" up travel available at ride height. This will change a little as the springs settle; we'll readjust the pre-load after driving the car a few hundred miles.....

Much more aggressive stance now!
We have plenty of ground clearance with no mechanical interference issues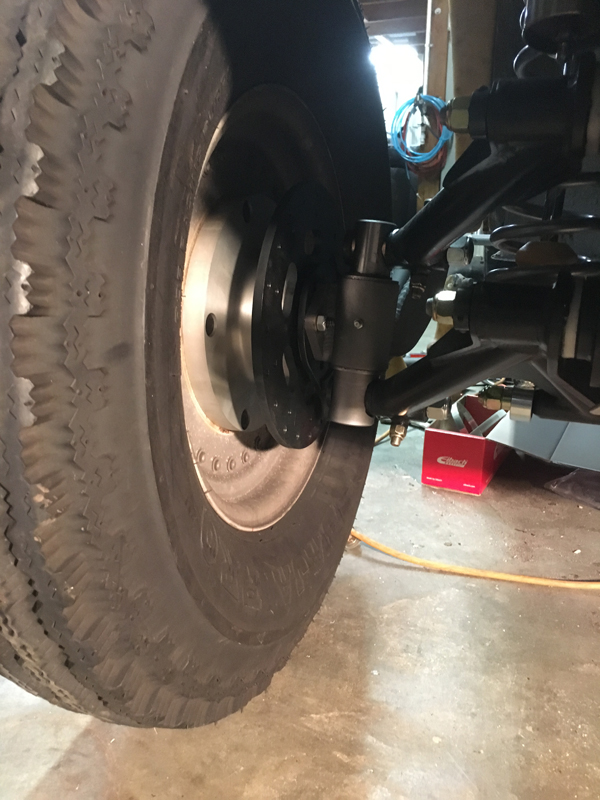 "Inside" view of the passenger side hub and spindle
Looks just as rugged as the race car....
Page 2
Go To Page: 1 2 3
Back to Baja Bug Update main page