2014 SCORE Baja 1000

Contingency and Tech. Inspection
Contingency and Tech Inspection
Race Day
Post Race
---
Early on Wednesday, just getting to the Contingency Line-Up
Trevor and Dennis waiting for something to happen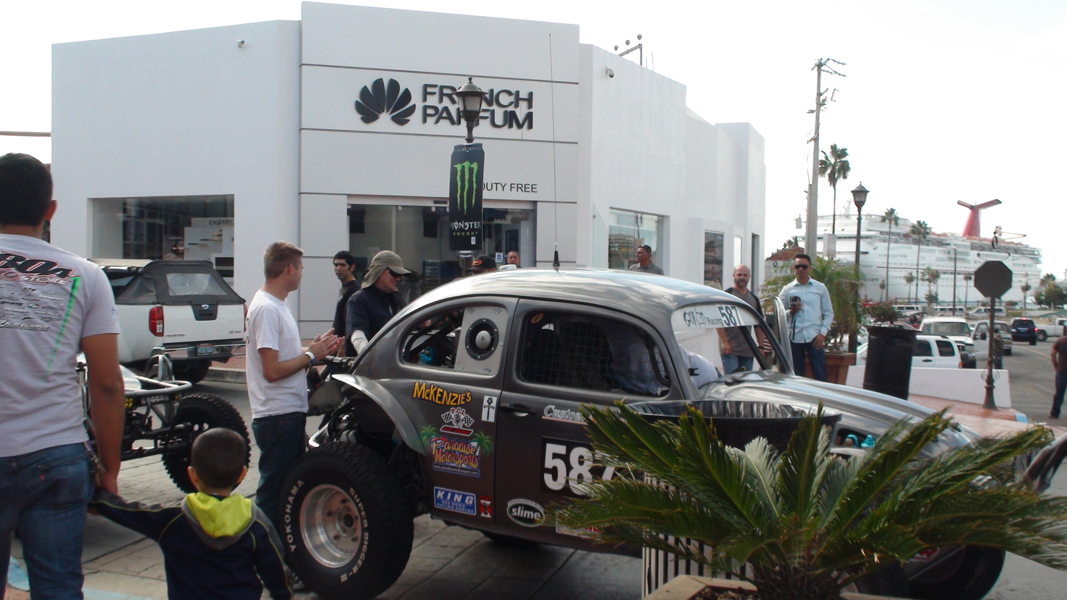 Still waiting for something to happen...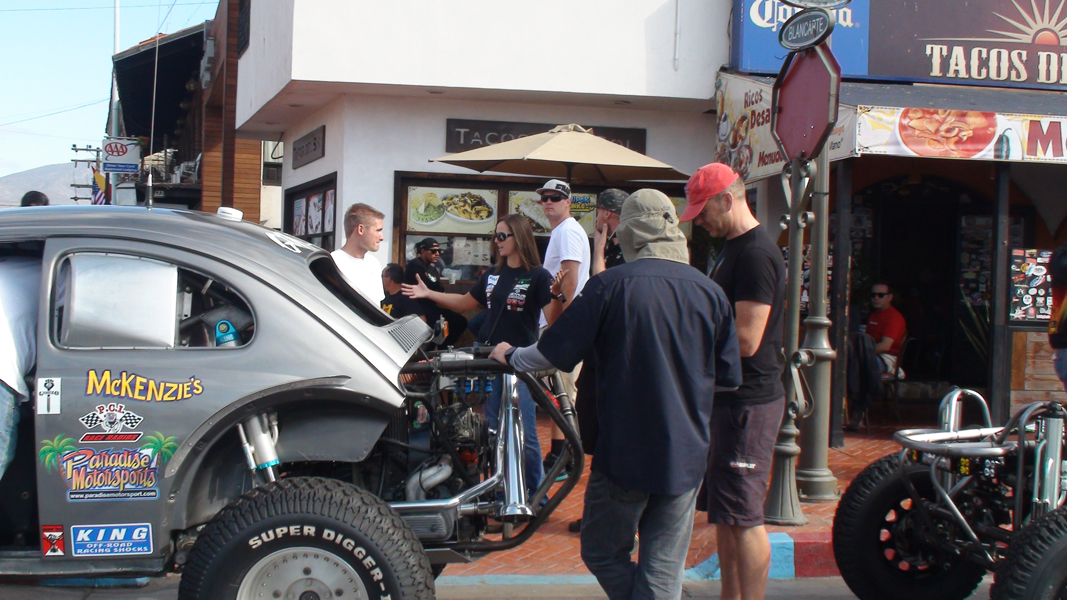 Finally, someone Trevor knows comes by!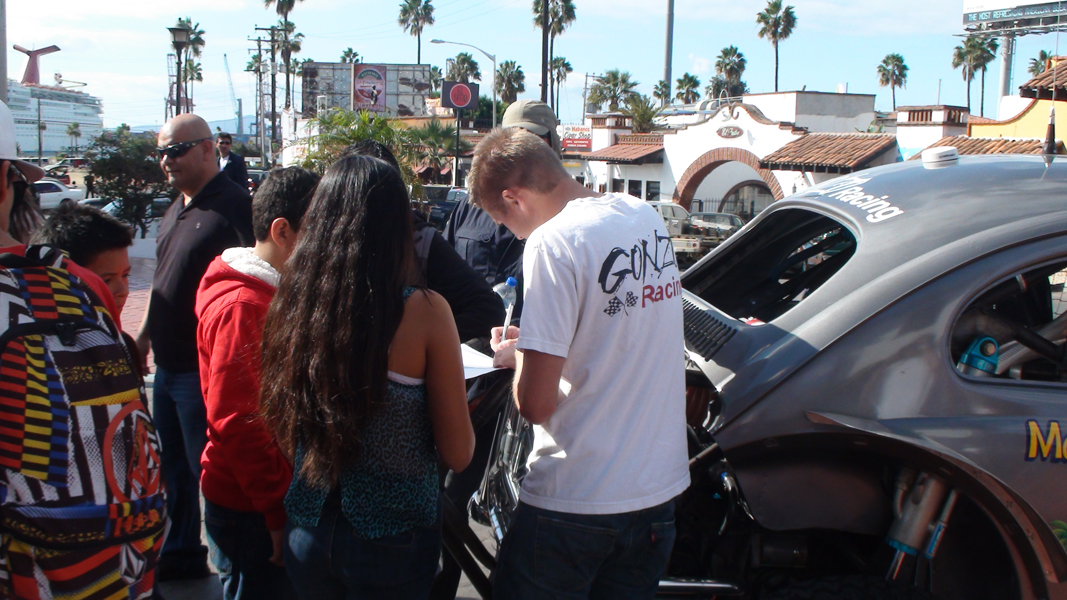 Now it's getting fun, the fans are starting to come by
Going over the Contingency paperwork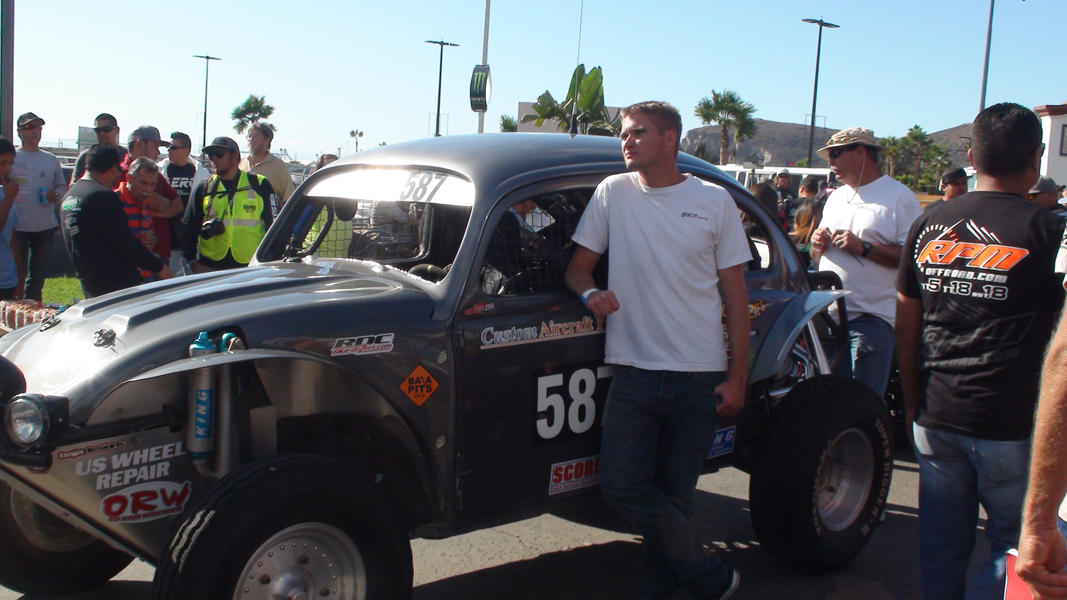 Wait some more for something to happen
Contingency was at one time a fast moving, fun event for the teams; since the transition to new ownership, SCORE seems to want
the teams to spend the entire day at the event in order to make it more fun for the spectators (and SCORE makes sure it takes all day
for the team to get finished with the process). That's frustrating for us, we have things to do!! I guess for the large teams with many
people available to get things done, it's not a big deal - they can just assign a few people to take care of contingency while the drivers
rest. For us, it's a huge drain on our resources.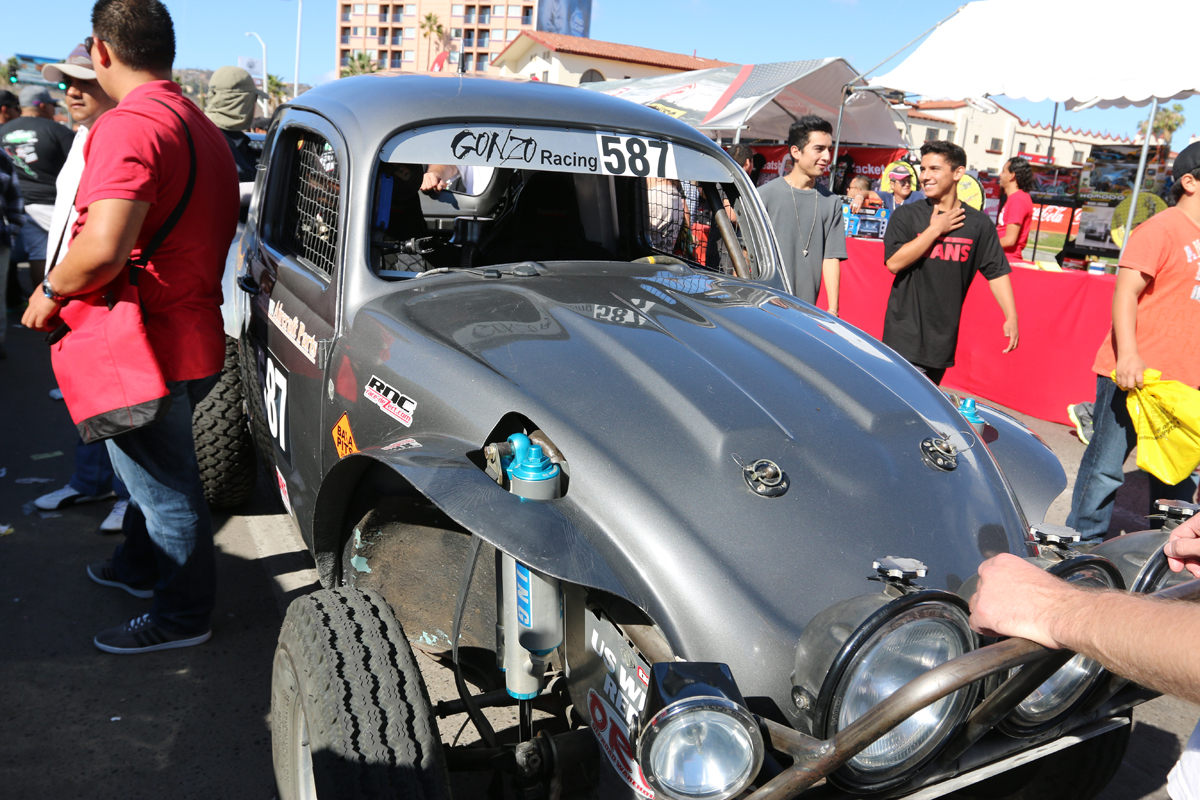 At least we're in front of the convention center now.....
Photo courtesy of "DirtFocus.com"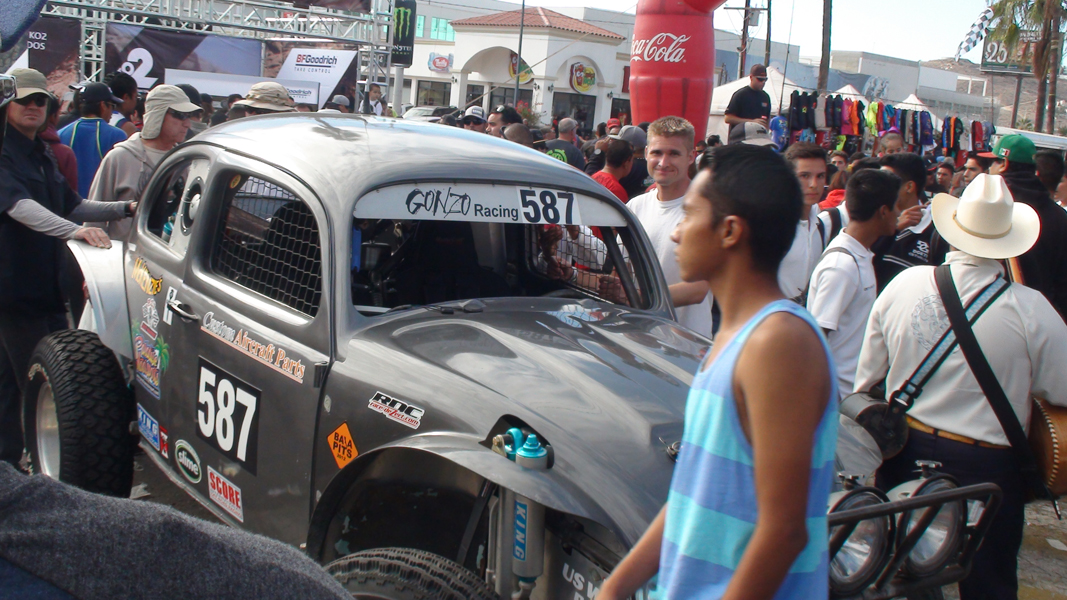 We've finally turned the corner towards Tech. Inspection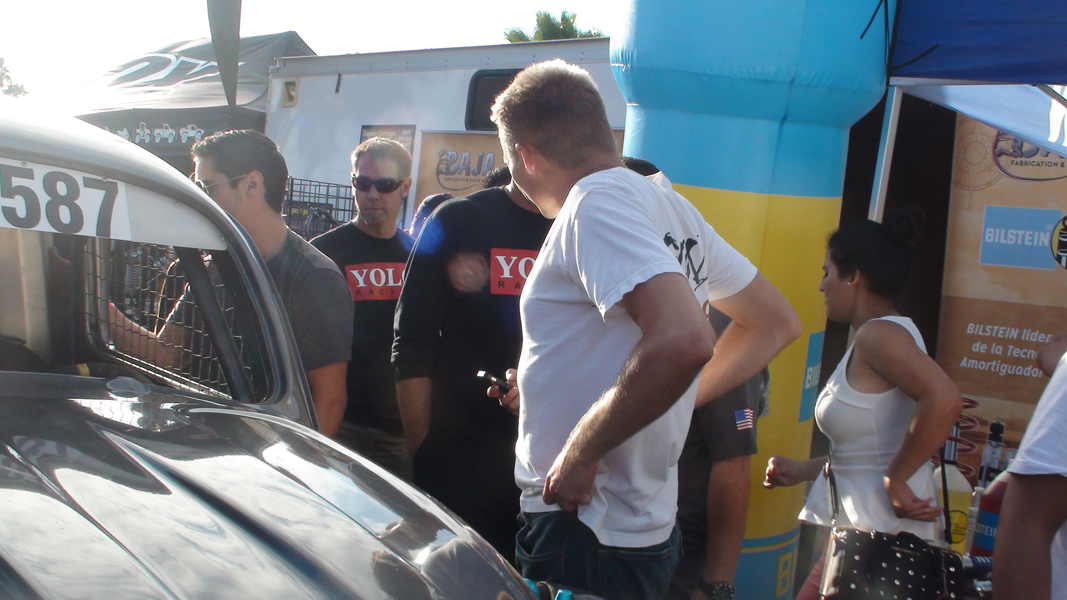 Nearing Tech. Inspection the YOLO guys come by
They drive down from Canada to do this race!