2014 SCORE Baja 1000
Post Race Photos
Contingency and Tech Inspection
Race Day
Post Race
---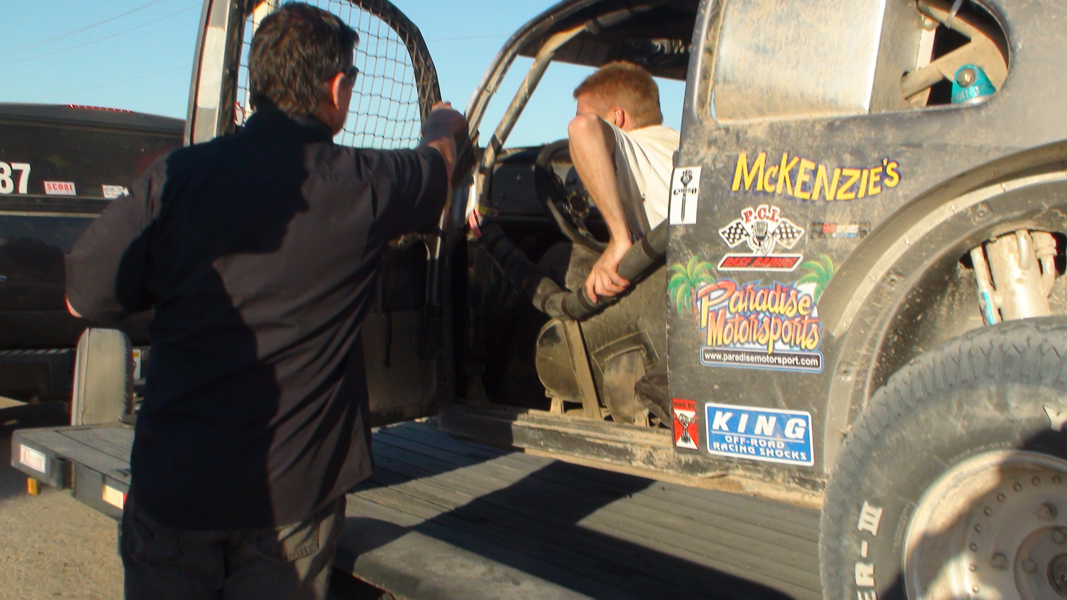 Putting the car on the trailer at the Finish Line
Having shut the engine off after crossing the finish line, we had no more electrical power to "bump start" the car......
We just pushed it up on to the trailer!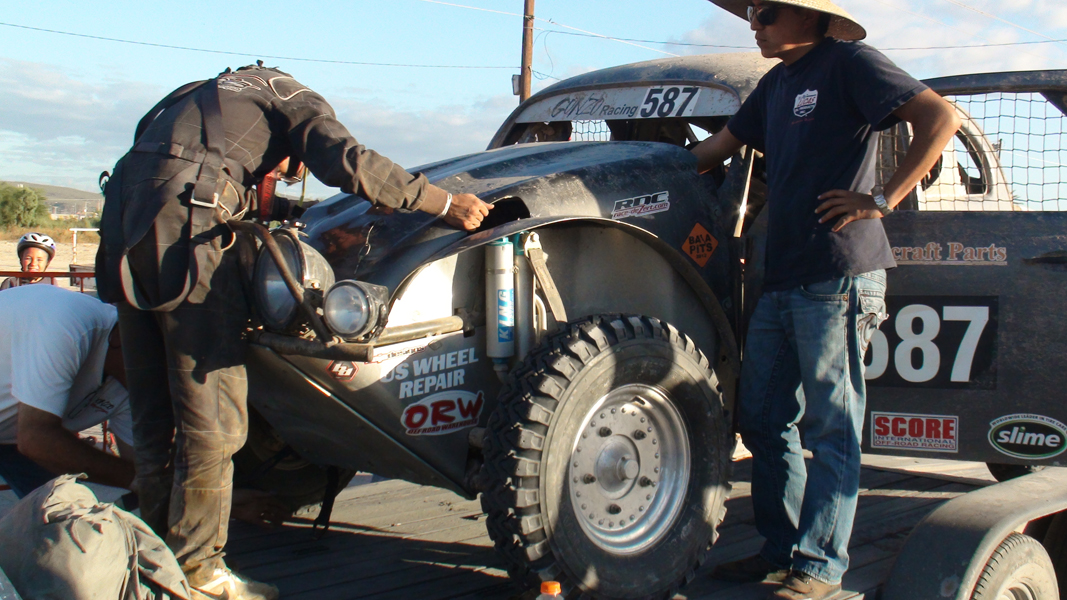 Securing the hood and strapping the car down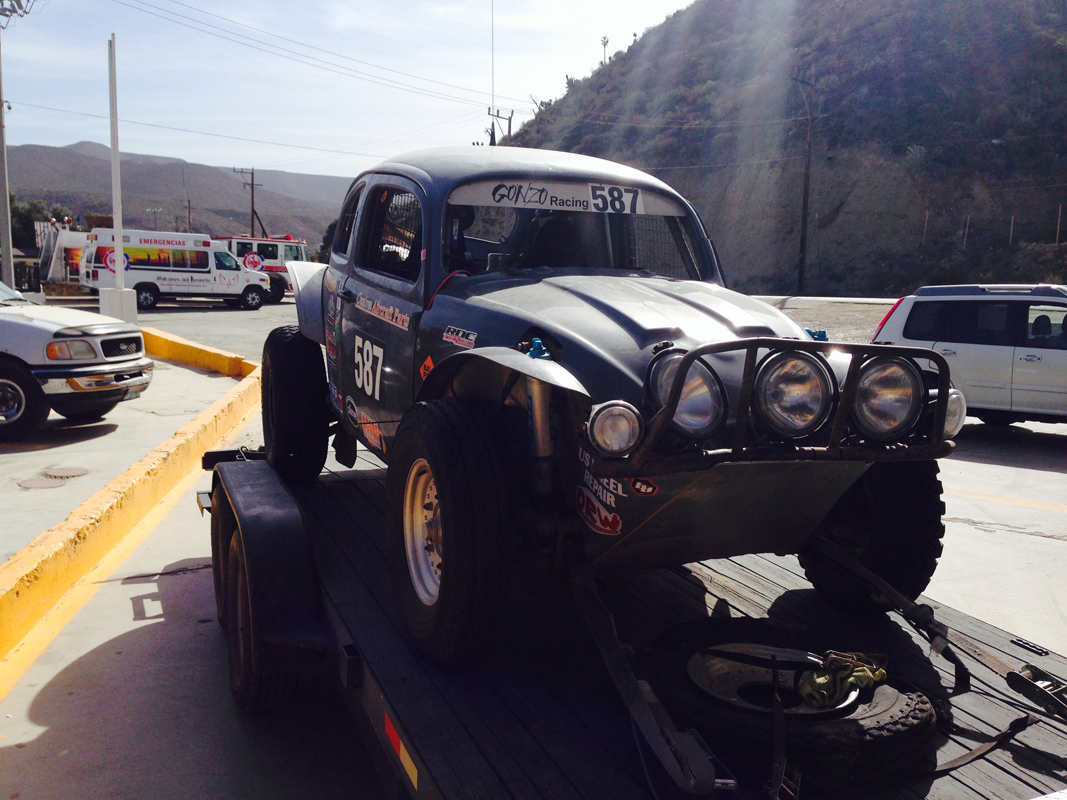 On the trailer passing through El Rosario on the way home
We had to stop at Momma Espinosa's for lunch.....
The car doesn't look too bad, though the front cage and suspension is a mess. At least we don't have to put
a new body on it again!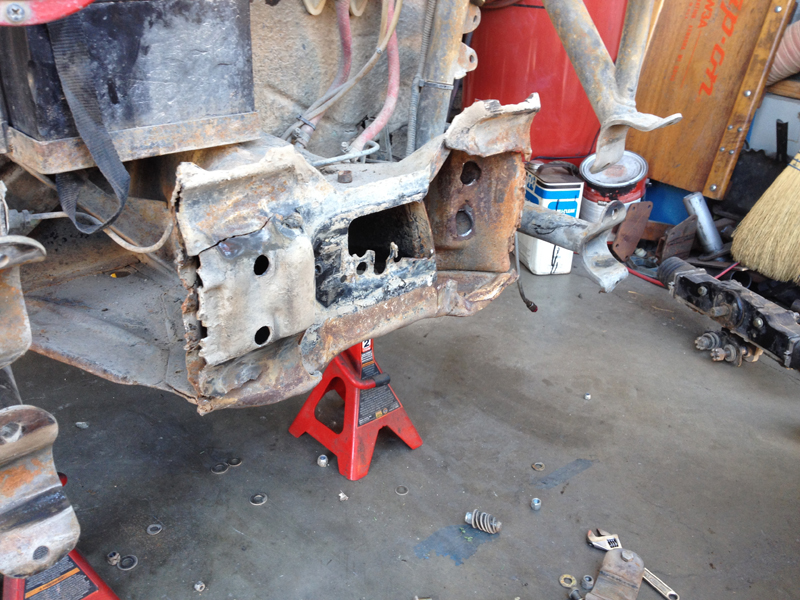 The remains of our "Frame Head"
Our frame head suffered serious damage as a result of the torsion adjuster failure - the frame head
is the primary support structure for the front suspension beam...... Our secondary support structure
was also seriously damaged, leaving the front suspension nearly detached from the car! Another few
miles and we would have needed a tow truck.....