Reinforcing the rear torsion housing
This is a controversial issue among some 5/1600 racers; some say you don't need it if you build the car right in the first place and others swear that you'll break the torsion housing eventually if you don't do it...... It obviously adds weight and creates a "bump" that protrudes below an otherwise smooth floor pan, reducing ground clearance a small amount.
The issue was settled for us at the 2009 San Felipe 250 where we did in fact break our rear torsion housing (we didn't originally build the car with the torsion housing truss). We finished the race knowing that something wasn't quite right with the rear end but didn't discover the seriousness of the problem until the following morning when we had a chance to really look at the car in the daylight. When Trevor said "Hey, come look at this", I knew he'd found something serious. We were lucky to finish the race; the left side of the torsion housing was cracked around nearly the full circumference where it passed through the "horn"! The left side horn itself was cracked in several areas, compromising the security of our engine/transaxle. The only things keeping it attached to the car were the roll cage tubes welded to it.
Our only option at that point was to repair and reinforce the torsion housing structure; we first re-aligned the damaged portion and welded it in place. Then, we went the extra mile and added the truss structure to insure that we never had another failure of this sort again. Yes, this added a few pounds and reduced our ground clearance by about an inch and a half but we haven't had any problems since! Here are a few photos: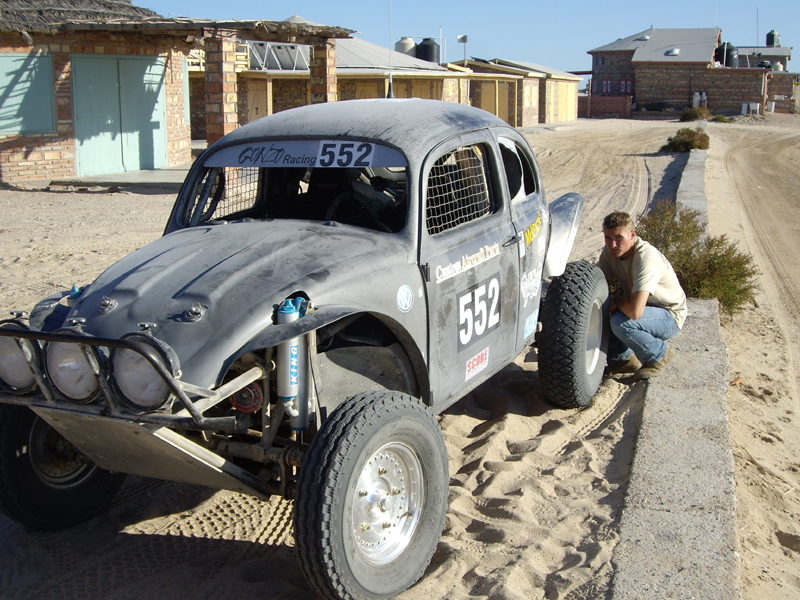 Trevor discovering torsion housing damage the following day
(He's not looking very happy)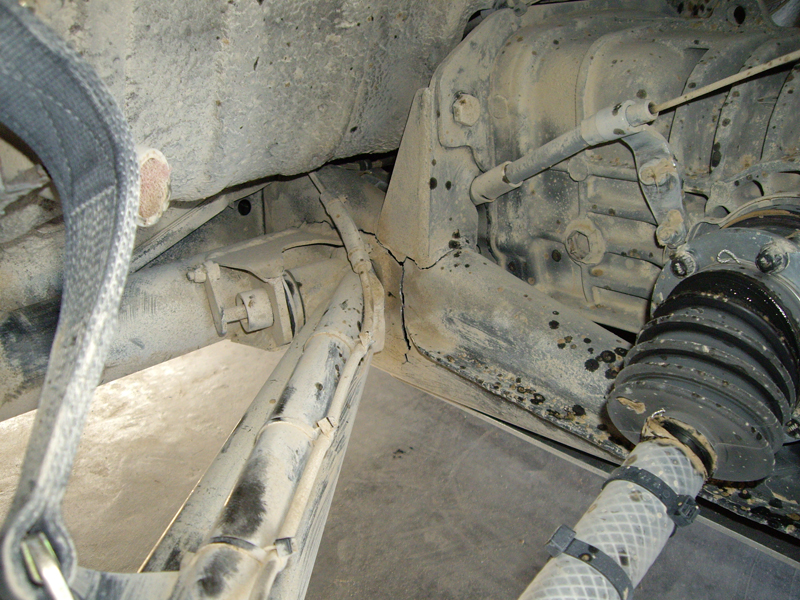 No wonder the car was handling funny towards the end of the race.....
(the "horn" cracks are evidence of a more serious problem - a broken torsion housing)

Trevor welding in the "truss tube"

Fitting up a "shear web"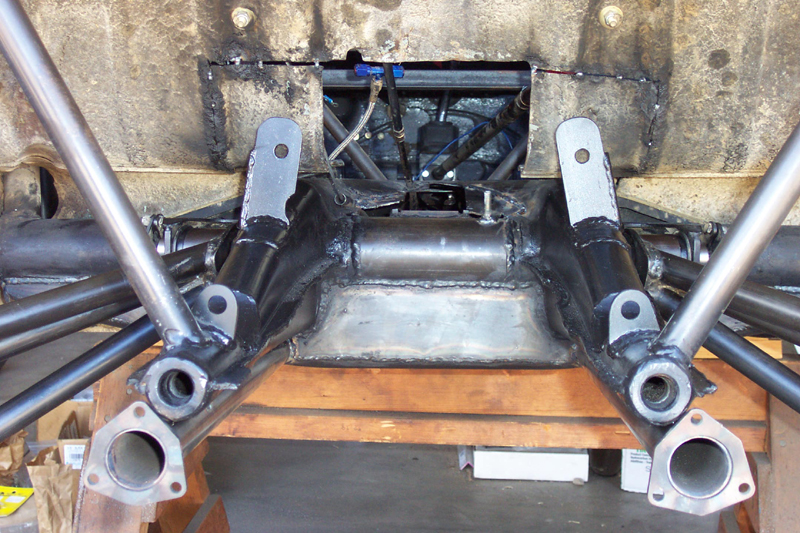 All welded and ready to race again!