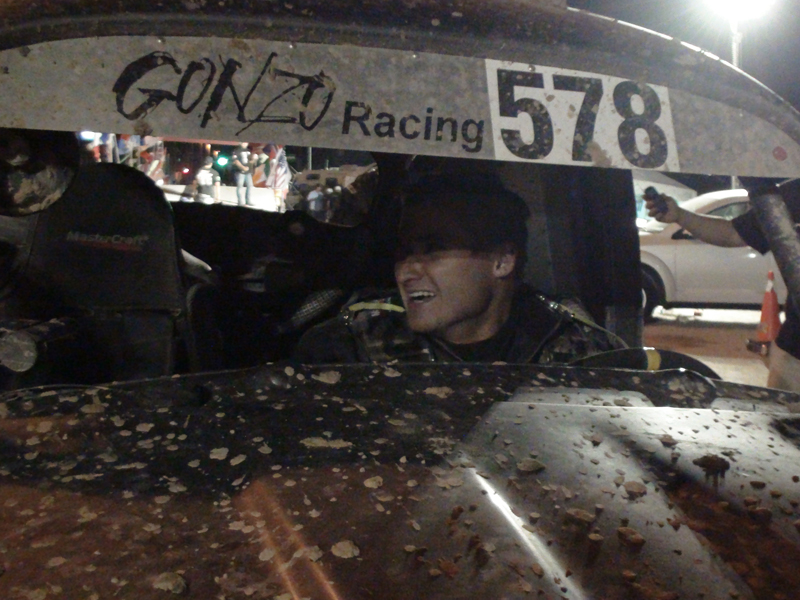 Driver/Fabricator:

Name: Trevor Anderson
Email: twanderson@att.net

Age: 33
Resident of: Warner Springs, CA
Occupation: Media Manager for large chemical manufacturer
Interests: His boys, Desert Racing in Baja, Making More Horsepower and Going Faster, all types of Welding, Blacksmithing, Riding his CRF 450X, Long Range Marksmanship.
Accomplishments: BA, UCSD, MFA, AAU, Designed and Fabricated our 5/1600 car, earned his private pilot's license at age 18, built/restored his Baja Bug daily driver while in High School, Life Scout, Driver of Record in his first SCORE race at 18! Solo drove the 2010 SCORE San Felipe 250 to a 2nd place finish and the 2010 Baja 500 to a 4th place finish without the help of power steering! Iron Manned the 2010 Baja 1000, Ensenada to La Paz, to finish in 5th place after significant mechanical problems added hours to our elapsed time. Trevor "Iron Manned" the 2012 Baja 1000, winning class 5/1600 by over 3 hours! He drove every mile of the 1121.55 mile course without relief and only got out of the car for a few minutes to put on a jacket at race mile 348.