Damaged roof removal and replacement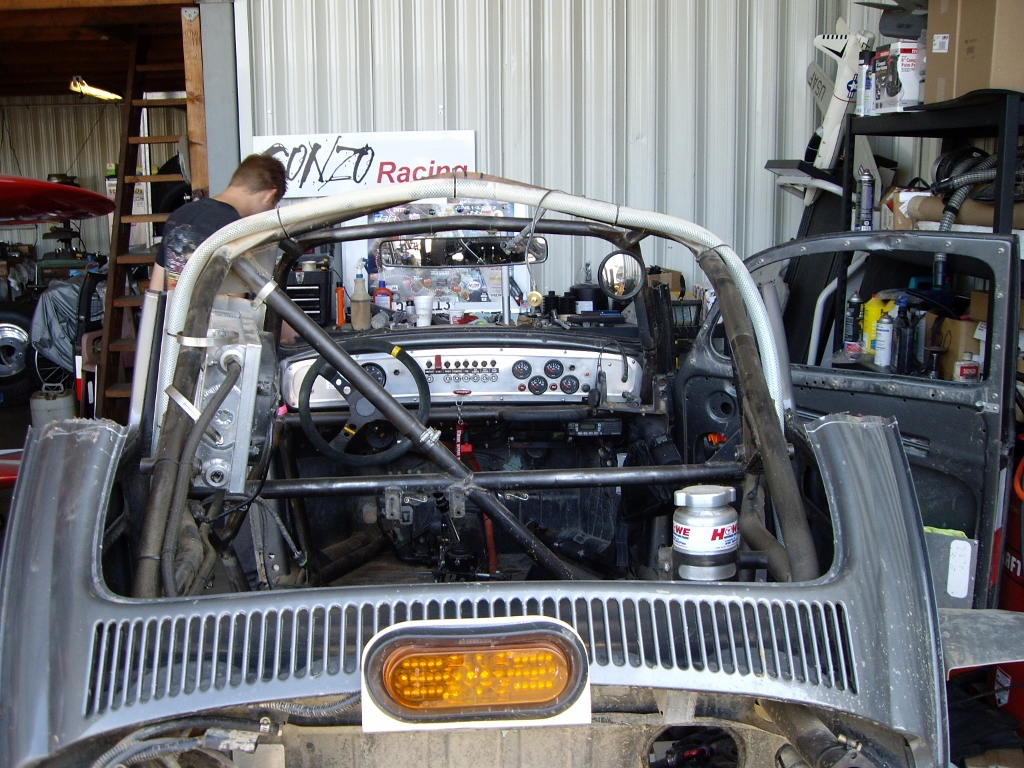 The old roof removed, now we can check the upper roll cage structure for damage.


There were only a couple of small cracks for Trevor to repair.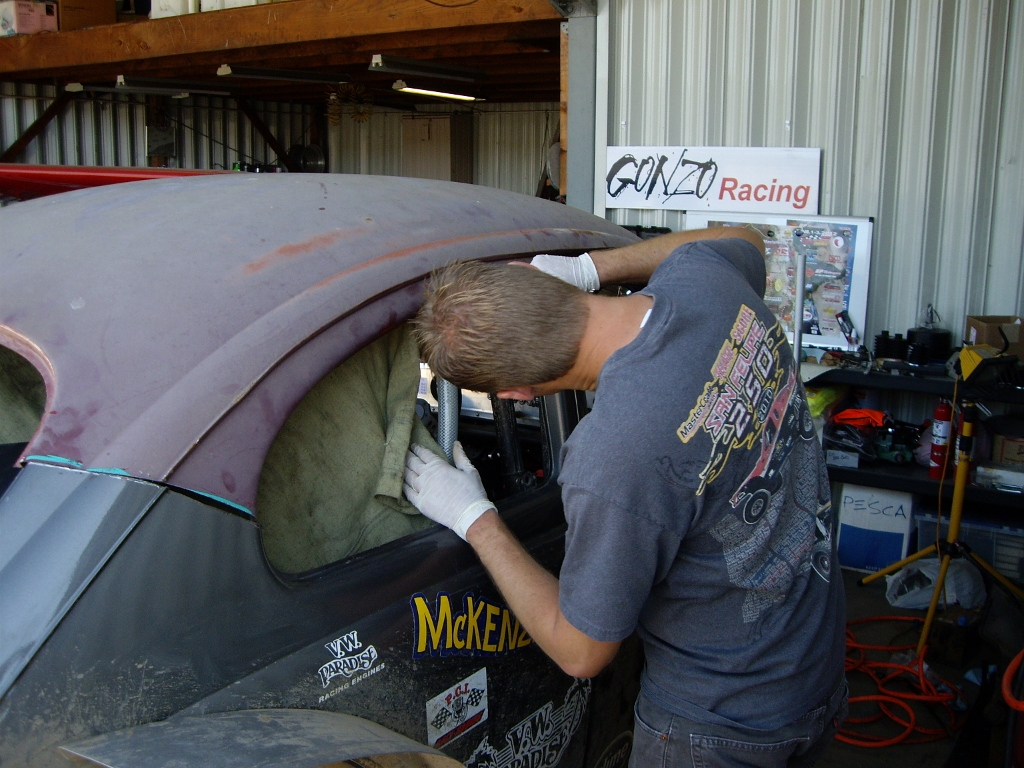 Trevor marking where to trim the new roof for a better fit.


Getting pretty close. The body is a "double wall" structure, so making it fit both
inside and out takes time and patience.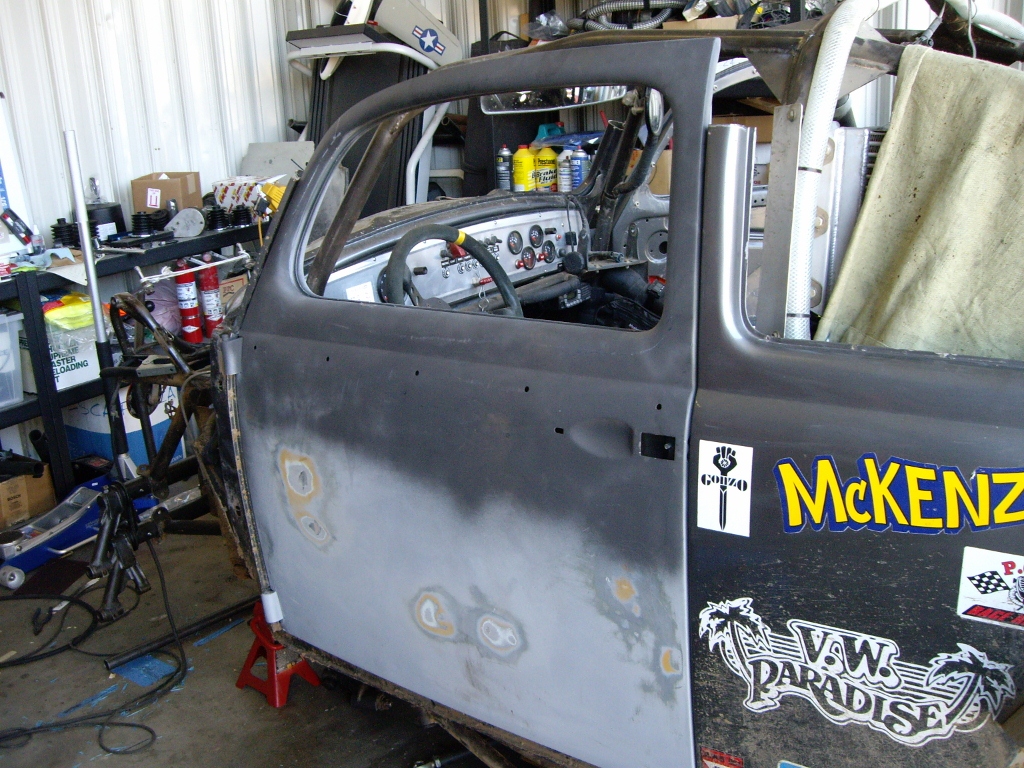 New doors hung to make sure the new roof fits correctly. The driver's side door was obviously
deformed but the passenger side door was almost perfect. We replaced both while fitting the
roof to be certain that "standard" doors would fit correctly. We haven't decided whether to use
the new passenger side door or the old one yet. Either way, we'll have a spare for that side.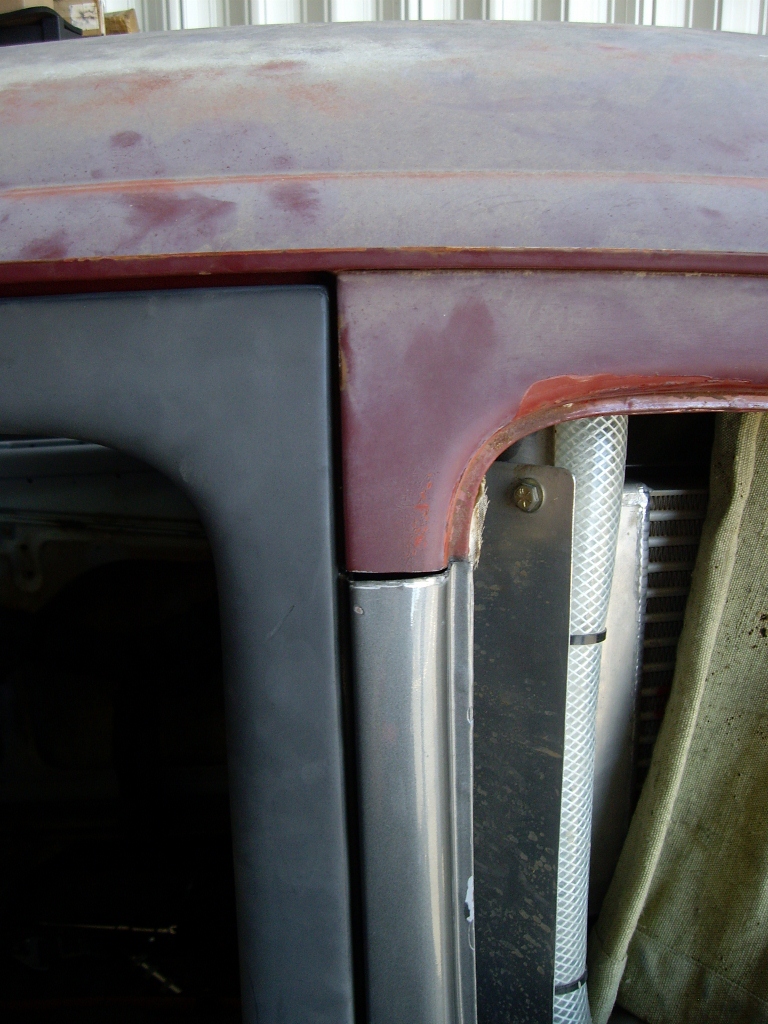 Left side door and post fit. We've actually closed the small gap since this was
taken, it fits perfectly now. This is really to show how well the new door fits
the opening; there was very little deformation of the basic body structure.

The new roof is basically ready to weld on at this point but we want to repair the
rear cage "hanger mount" elements that were damaged first. We have much
better access with the roof off! Once the engine mounts are repaired, we'll weld
on the new roof and begin the process of prepping for paint.

The Damage
The Repairs Begin
Damaged Roof Removal 1
Damaged Roof Removal 2
Engine/Transaxle Mount Repairs
Installing the New Roof
Repairing the Bumpers
On the Wheels Again
Body Work and Paint