Engine/Transaxle Mount and Horn Support Repairs
During our rollover, the engine and transaxle were torn from their mounts and the
transaxle "hanger mount" and rear bumper upper attachments were damaged.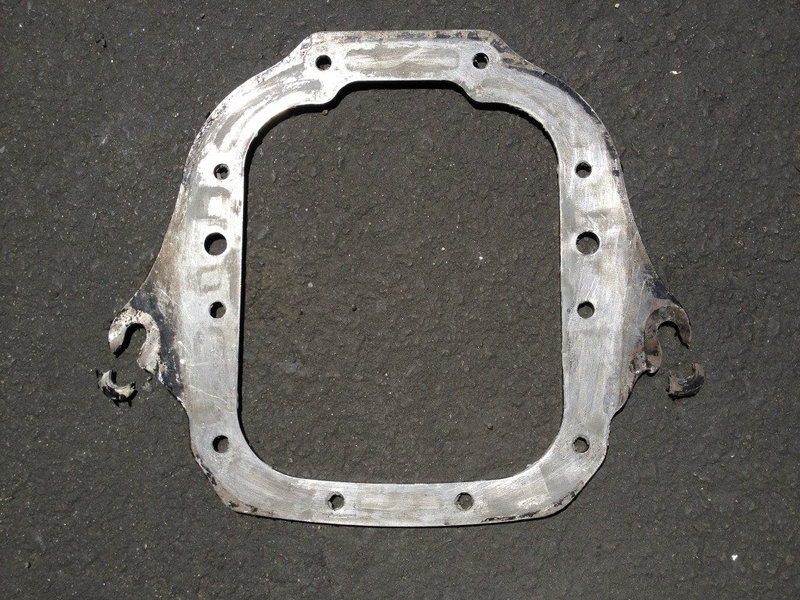 Torn transaxle "mid-mount". This is the rear transaxle/engine mount and is
part of the transaxle. As you can see, the bolts pulled through the material.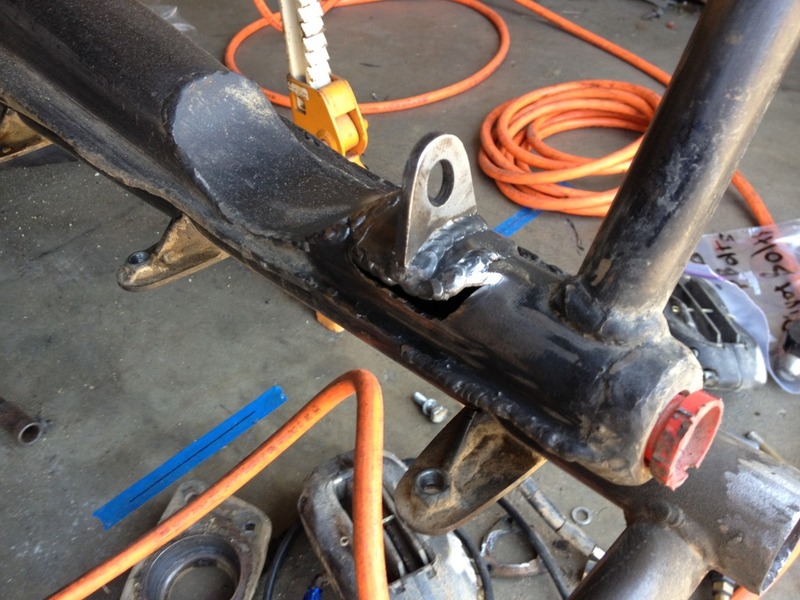 This is the "horn" tab that the above mid mount engages to secure the trans/engine to
the car. It was obviously overloaded in the roll over.......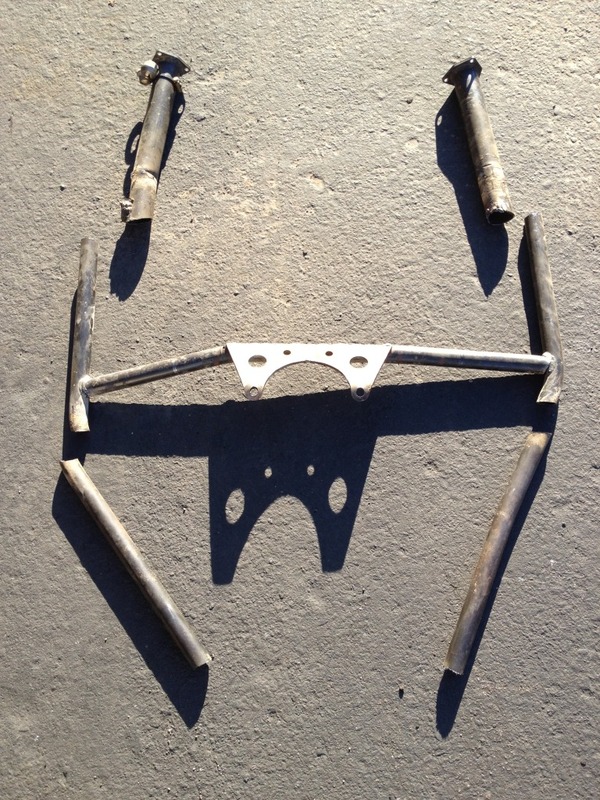 The remains of the upper bumper supports and the transaxle "hanger"
mount/horn support tubes.
The forward right side horn mount was beyond repair so Trevor made a new one.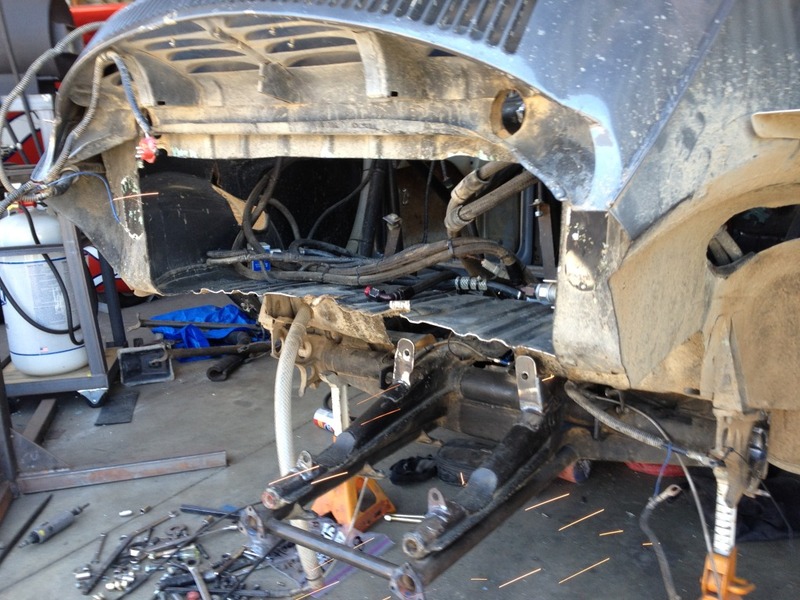 The damaged firewall removed - it allowed us much better
access to repair the hanger mount.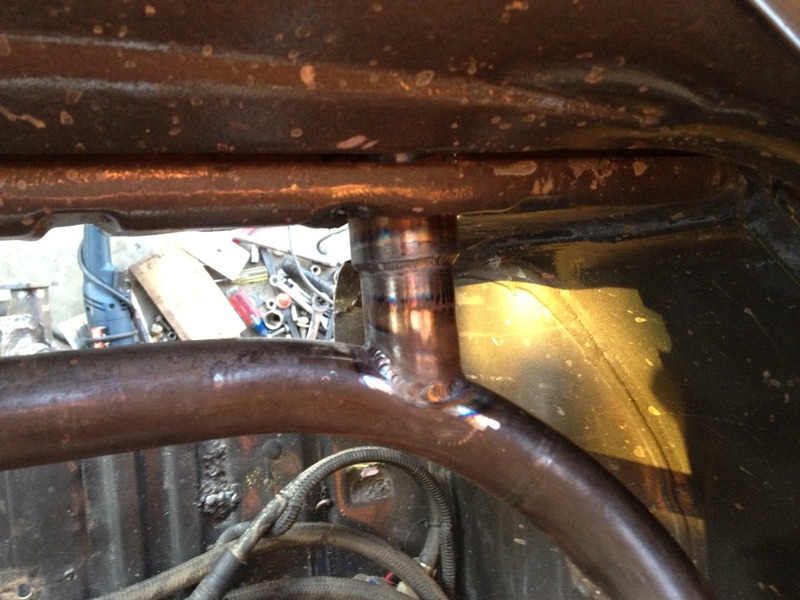 The new bumper mount tube welded to the rear cage.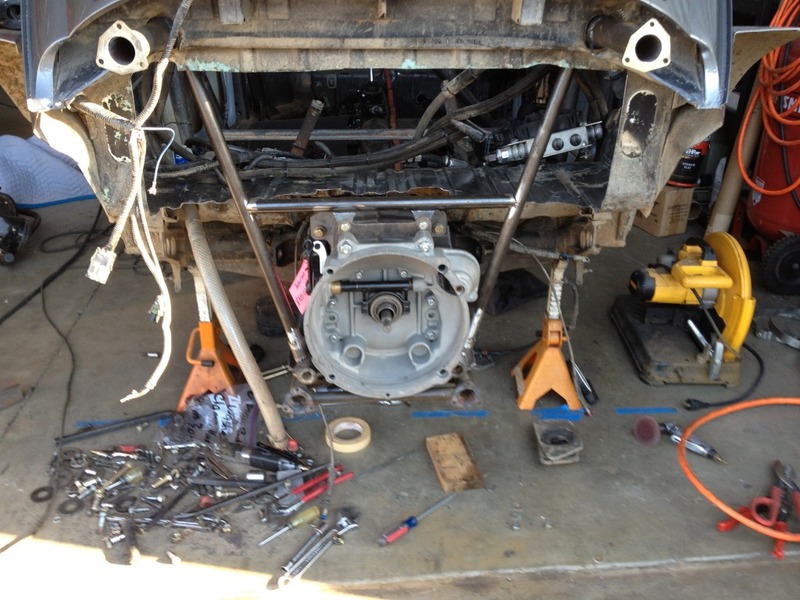 Mocking up the new hanger mount/horn support structure.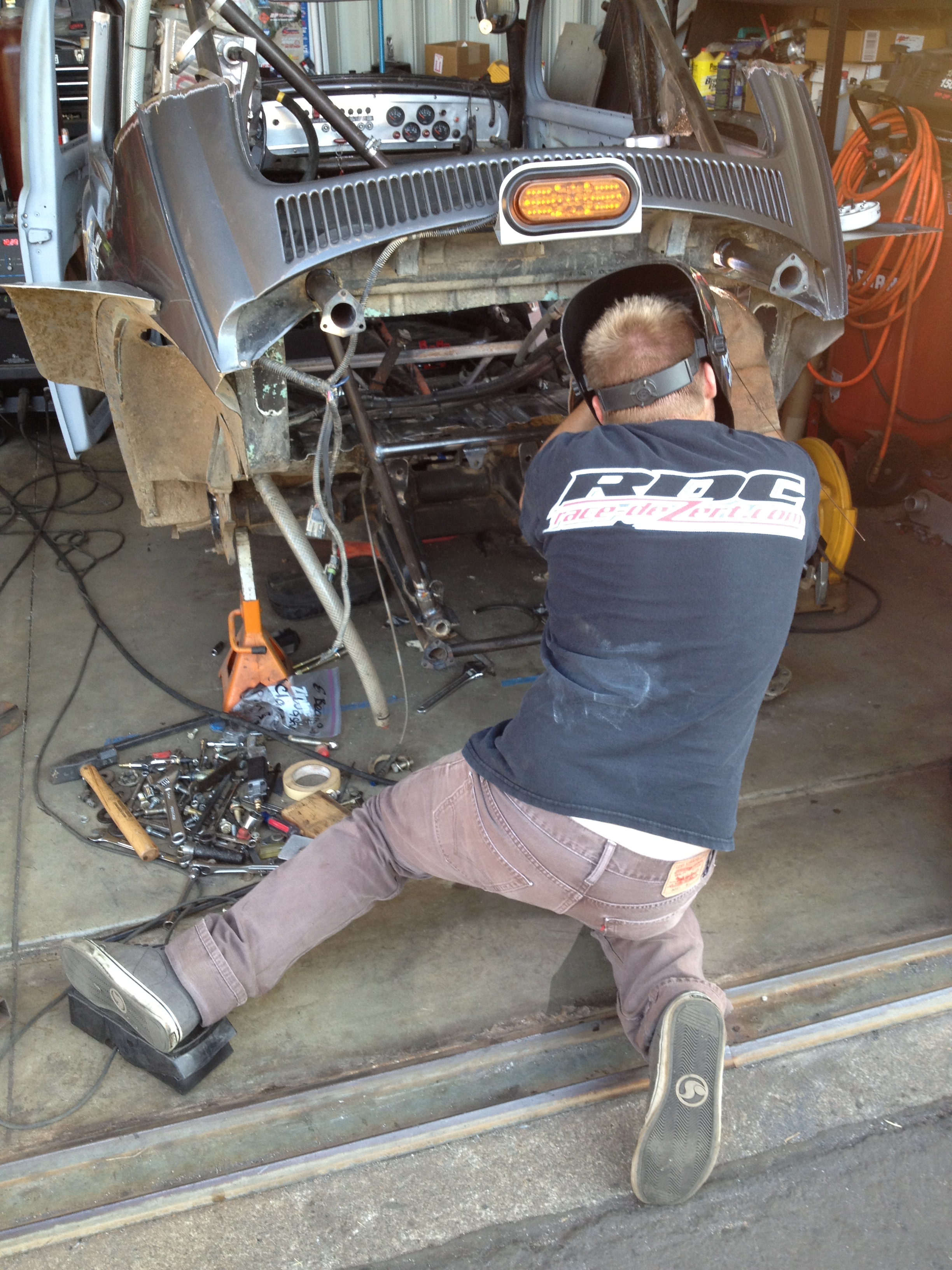 Trevor had to use some awkward poses to weld up the new hanger mount!
Sometimes, it would be nice to have one more appendage to operate the pedal!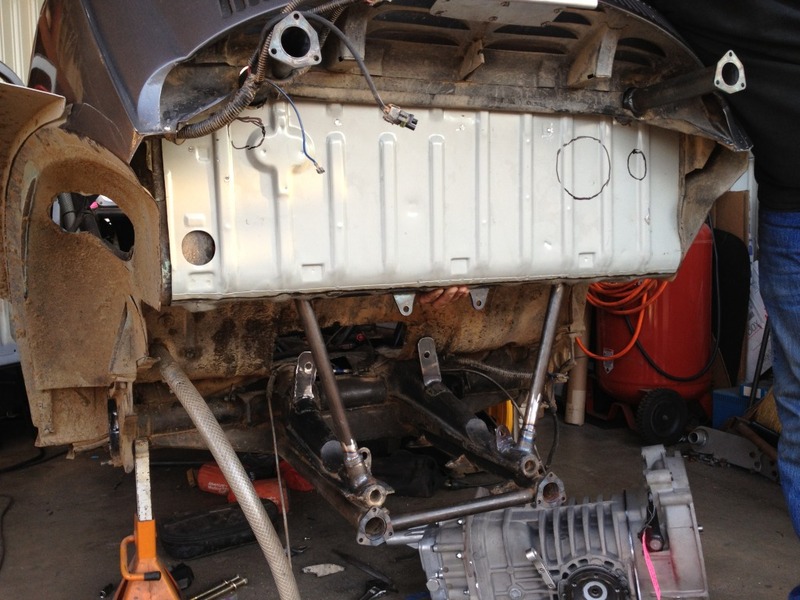 New rear firewall fitted and ready to install.
At this point, the repair of the basic structure is complete. We are now moving
on to the installation of the new roof!

The Damage
The Repairs Begin
Damaged Roof Removal 1
Damaged Roof Removal 2
Engine/Transaxle Mount Repairs
Installing the New Roof
Repairing the Bumpers
On the Wheels Again
Body Work and Paint