Repairing the Bumpers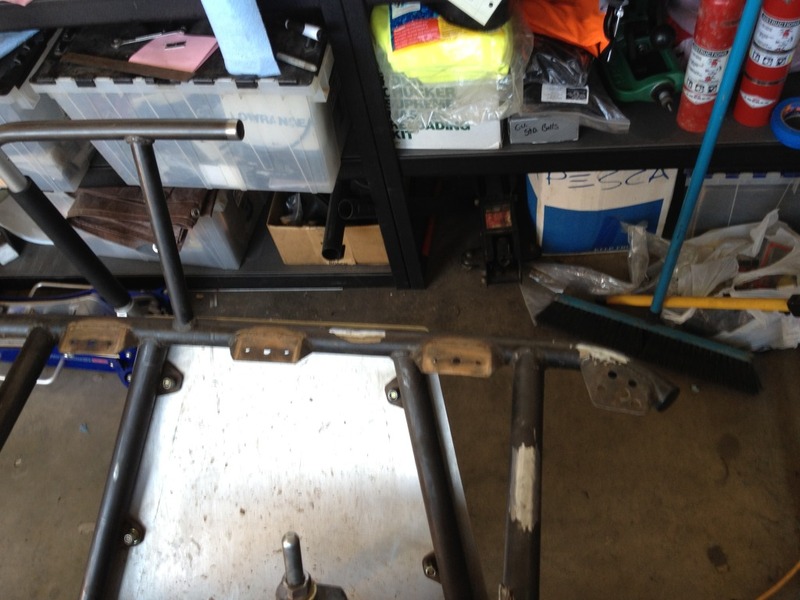 Trevor cut out and replaced the section damaged when the car rolled while balanced on the light bar.
Here, you can see the start of that process.
Replacement section bent and fitted.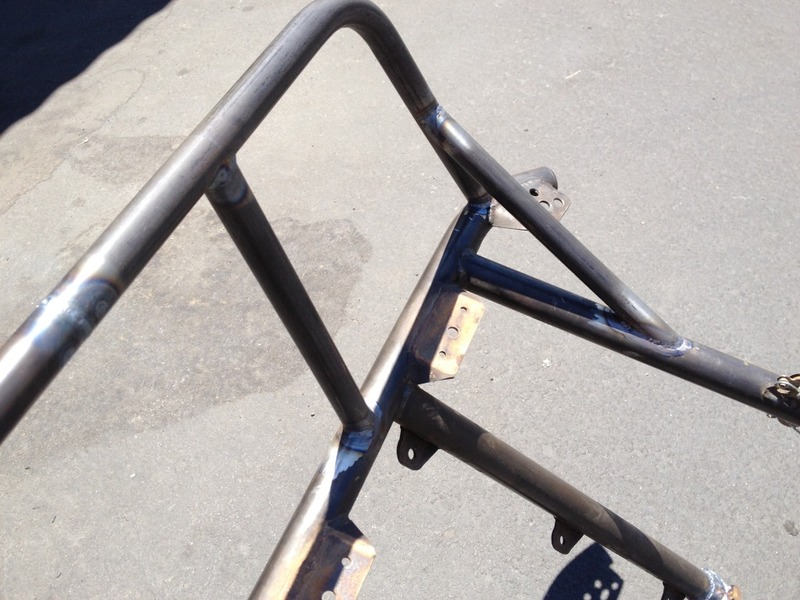 New section and supports fitted and welded in place.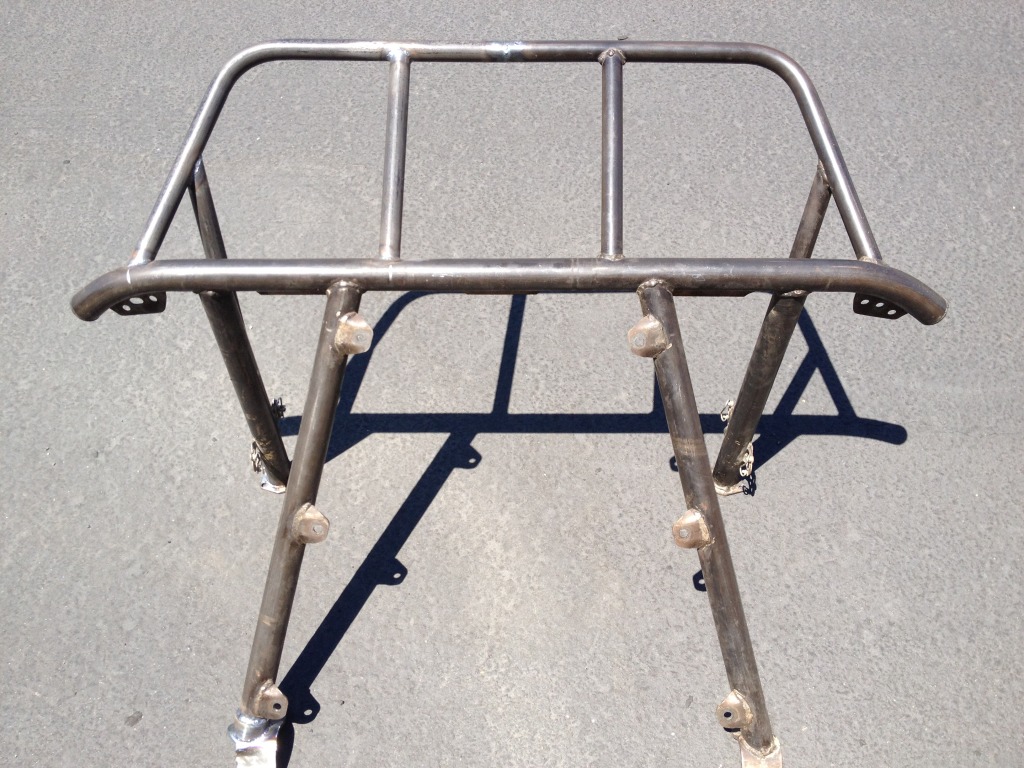 Repair complete and ready for installation.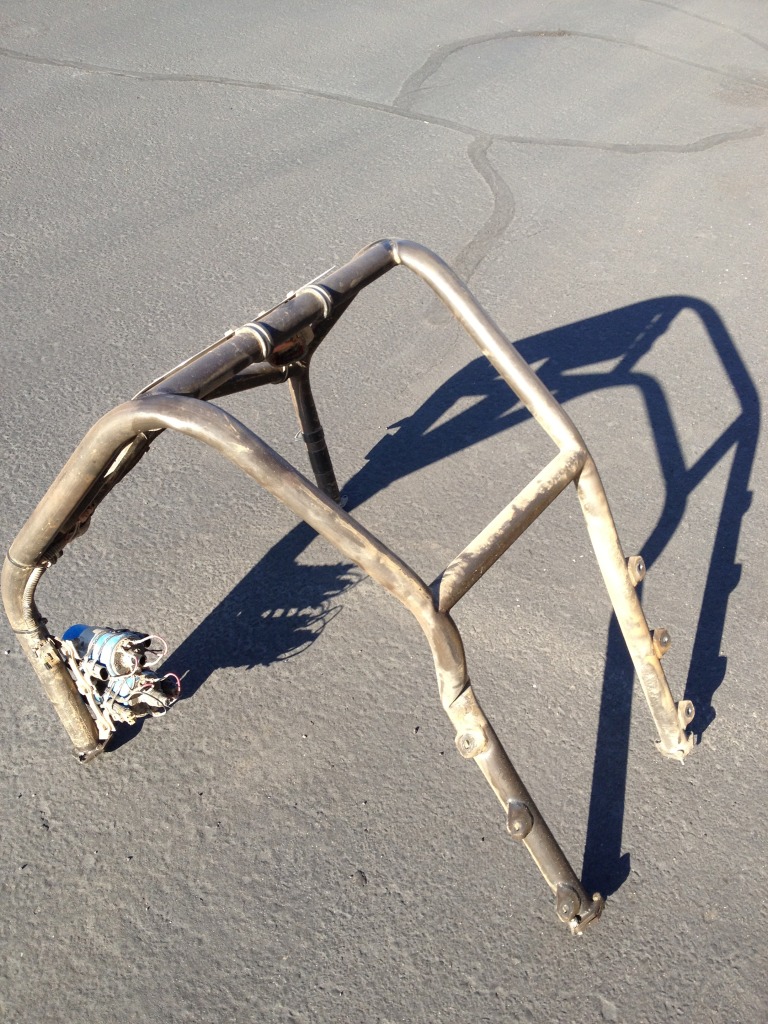 Damaged rear bumper - not much to salvage here.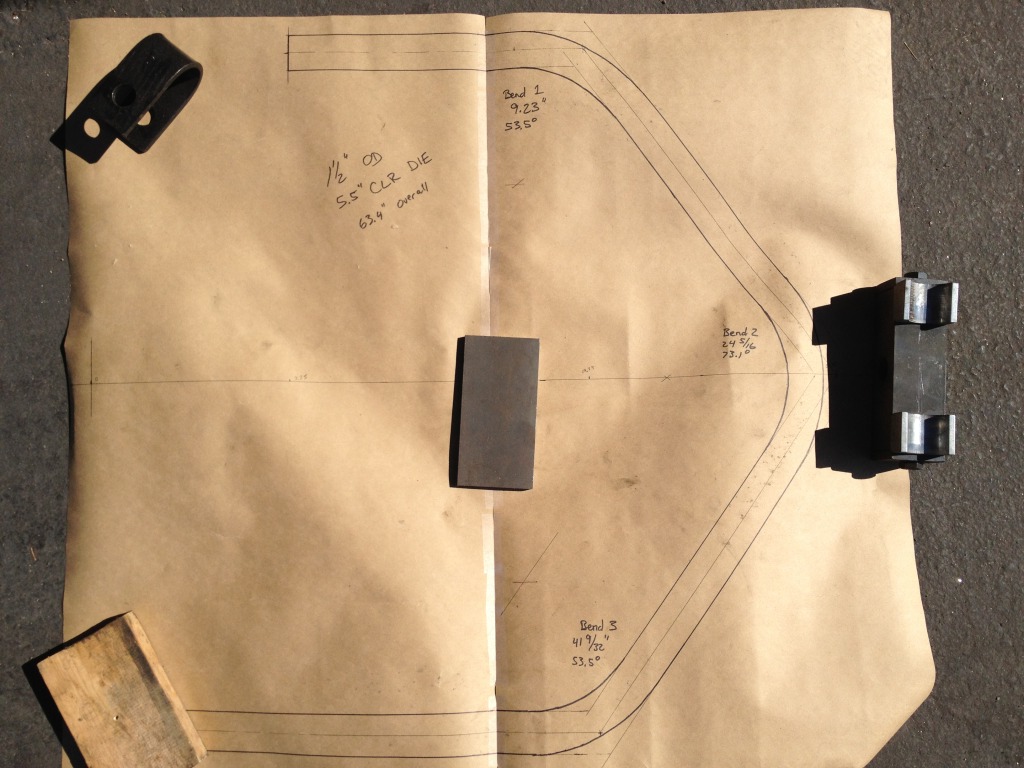 Full size template to help get the new parts bent correctly.
Bending new tubes with our JD2 Model 3 bender.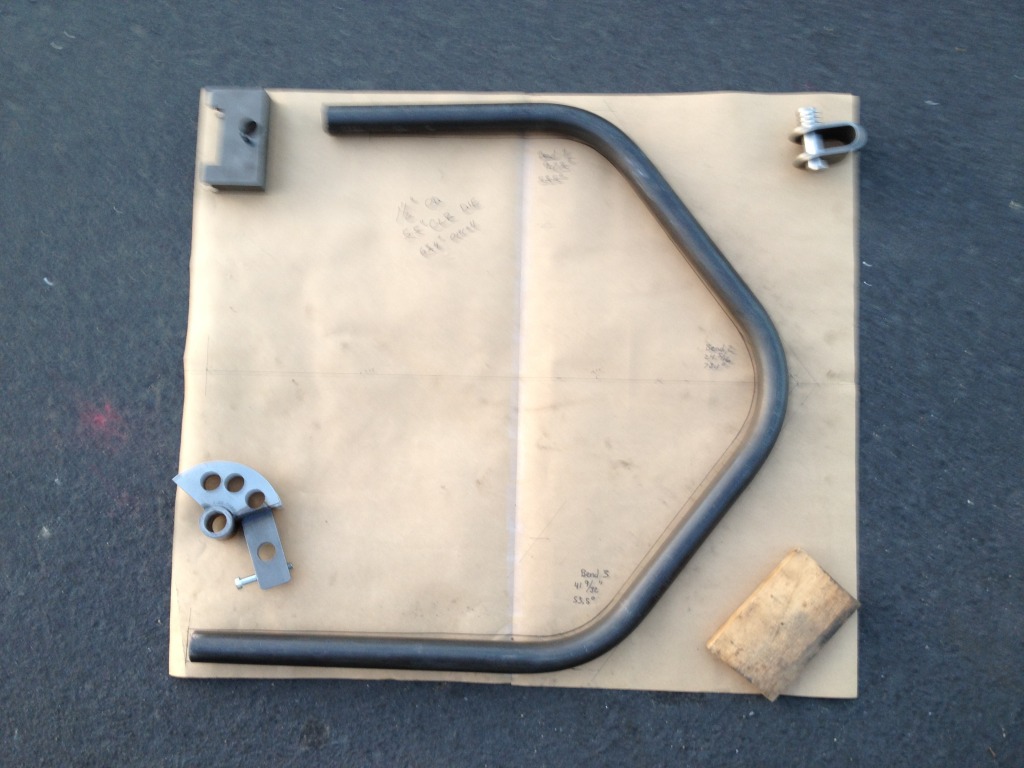 This one looks a little "over-bent".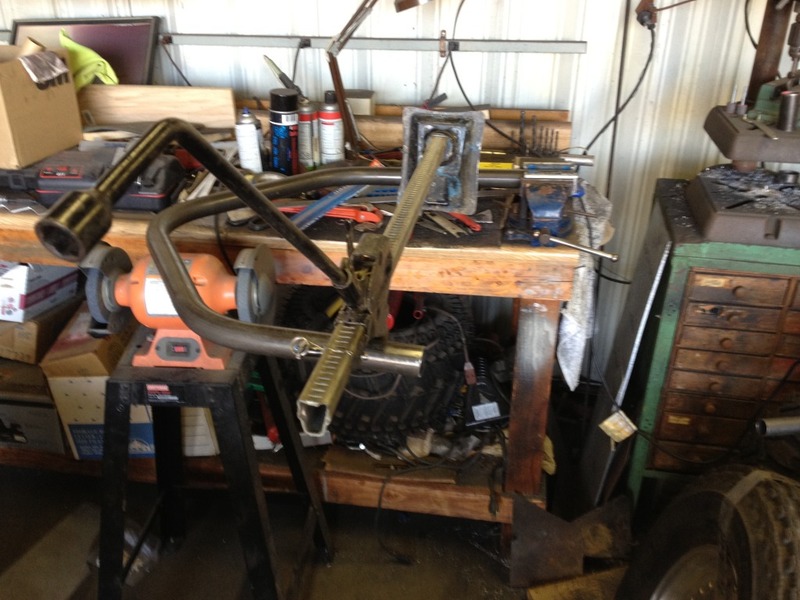 Correcting the "over-bend".
Both tubes in place ready for cross tube fitting.
Trevor fit all the joints by hand using a body grinder.
Ready to weld!

The Damage
The Repairs Begin
Damaged Roof Removal 1
Damaged Roof Removal 2
Engine/Transaxle Mount Repairs
Installing the New Roof
Repairing the Bumpers
On the Wheels Again
Body Work and Paint