23 December, 2017
Sorry that we haven't been keeping the website updated for the last year or so - lots of changes on the home-front have kept our attention focused there.....
The race car still sits prepped and ready for a test/tune - we're all so busy with "life" that we haven't taken the time to get out to Plaster City for a day. Our trailer had needed some repairs that I felt made it unsafe to carry the race car and that was part of reason why we haven't had the car out. I finally got around to those repairs last week - there were some wiring issues but the main problem was that the deck boards had rotted out. I replaced the entire deck, repaired the wiring, inspected the structure, replaced the spare tires and painted the metal. Now that the trailer is road worthy again, we can think about going out for a test/tune (and giving some rides we've promised.....). Next, we need to modify the trailer a bit to accommodate the width of our newest project....
Trevor and I have started another project car - we're having a Lothringer pre-runner "roller" chassis built for us. Once we have the basic chassis in the shop, we intend to do all the other construction over the next couple of years (as we can afford it). Trevor already has the engine under construction; he's been working on it for a while now - a "race" Subaru EG33 6 cylinder engine. We expect to see about 300hp at the rear wheels. We didn't want the typical "LS" type motor that nearly everyone uses..... I'll post construction photos as soon as we have the chassis.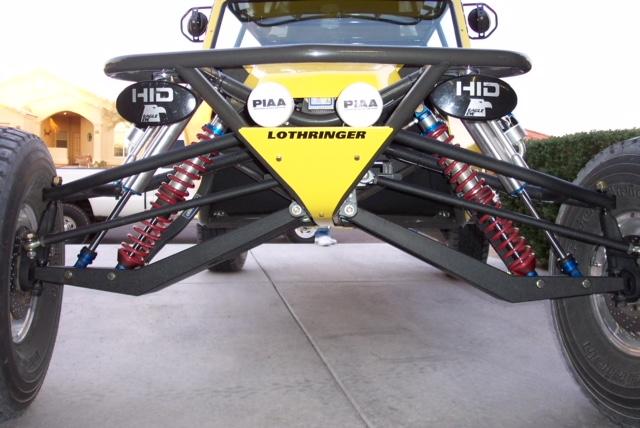 A little "teaser" photo - this is what we're building now.....
Neither Trevor nor I have the time to race at present but we haven't ruled it out in the future......
19 April, 2017
I'm sorry to say that we still haven't had the car out for a test/tune - lots of family stuff over the last year (still on-going)...... The car is ready and waiting for us!
Trevor has been working on an idea for a new car based on a class 10 frame (but not to run in class 10): he's already begun building an engine for it and is working with a big name frame builder for a chassis. He's got an interesting and unusual idea that could be lots of fun! That's all I can say for now, I'll let him divulge any specifics he'd like known!