With the car mechanically complete, the final stage of this project is to get the ECU programmed and the engine running. We built the engine to "race" standards in the hope that it would serve us well in our "lower demand" application. There are a few "experimental" aspects to the build however (dry sump conversion for one) that may have some bugs to work out along the way. We'll post our progress here as it develops...
We've worked hard to document the pre-runner systems along the way; we created a comprehensive "manual" that includes wiring diagrams, plumbing diagrams, component installation manuals, etc.. Hopefully, if we ever need to work on any of the systems, it'll make things easier to sort out for us or whomever owns the car later.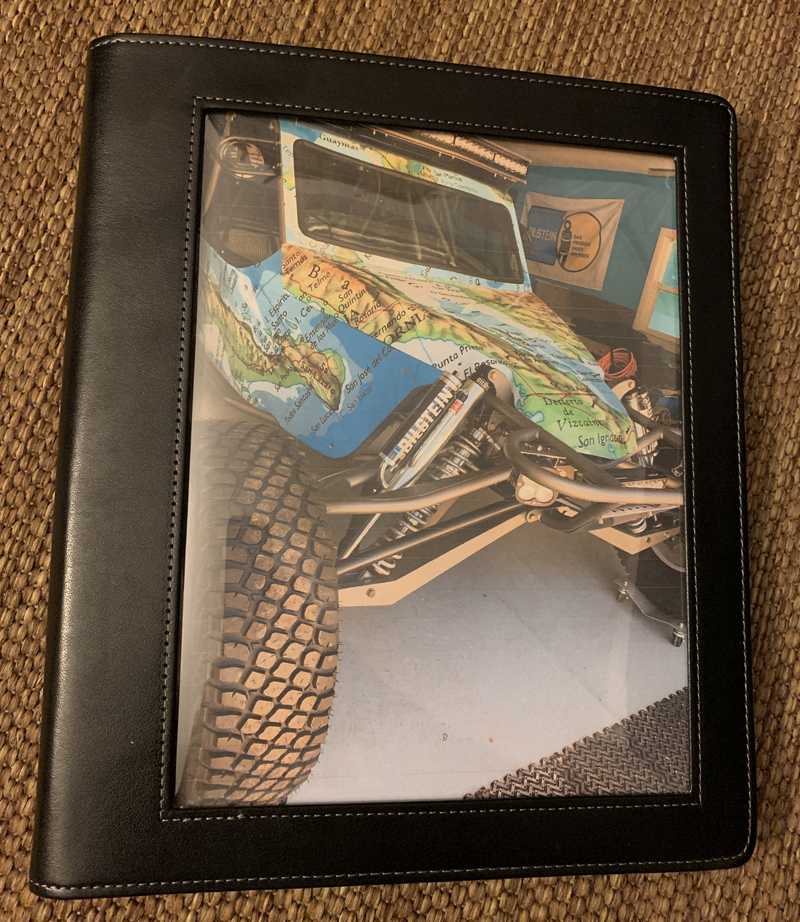 Anderson/Lothringer "Desert Slayer" Systems Manual
This manual contains diagrams of all the individual electrical system circuits, power requirement calculations, wire sizes, bus bar layouts and installation manuals for the lights, switch units and instruments. Also included are diagrams for the installation of the fuel system, cooling and power steering systems. It should be useful if we ever need to work on any of the systems.
This has been another enjoyable and challenging father/son project that has kept us busy for the last several years. We'll cherish the memories and hope to enjoy the fruits of our efforts with family and friends for many years to come!
A huge thank you to our understanding, supportive and patient wives!