Mark, Kent and Teryl ready to load the chassis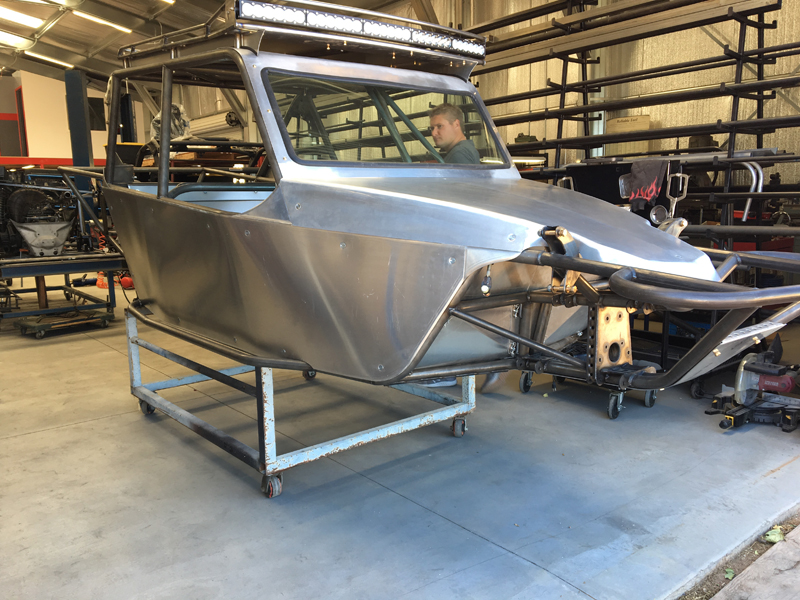 Trevor doing a detailed inspection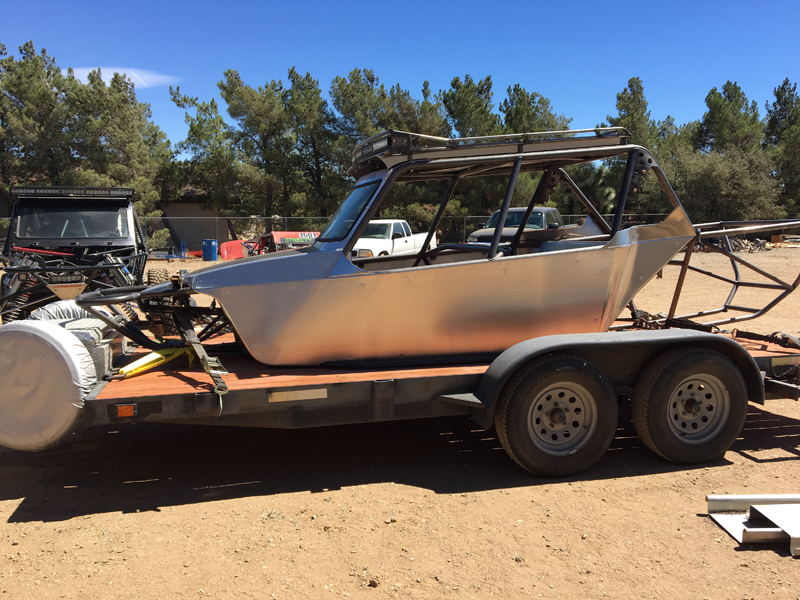 Loaded up and ready to travel

Kent's shop does really nice work; we couldn't be happier with our choice of builders!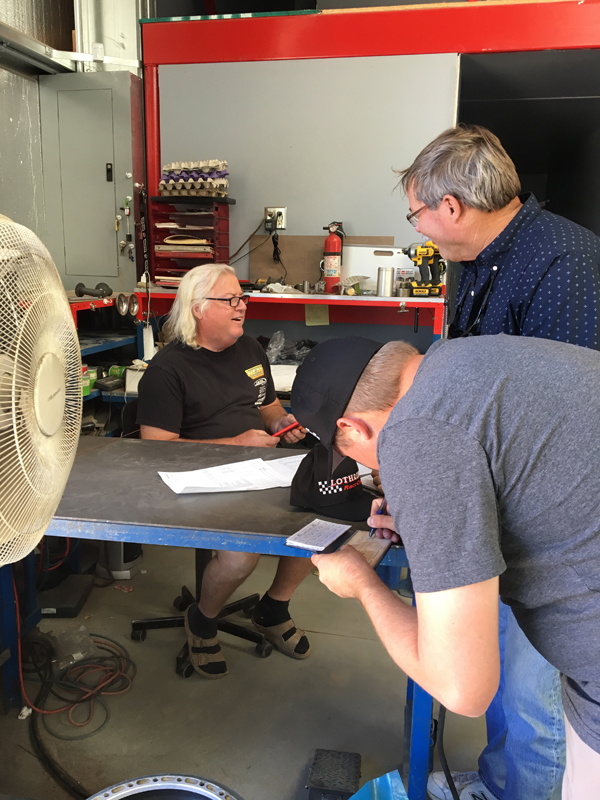 Everybody happy; Kent's getting paid and we're getting our chassis!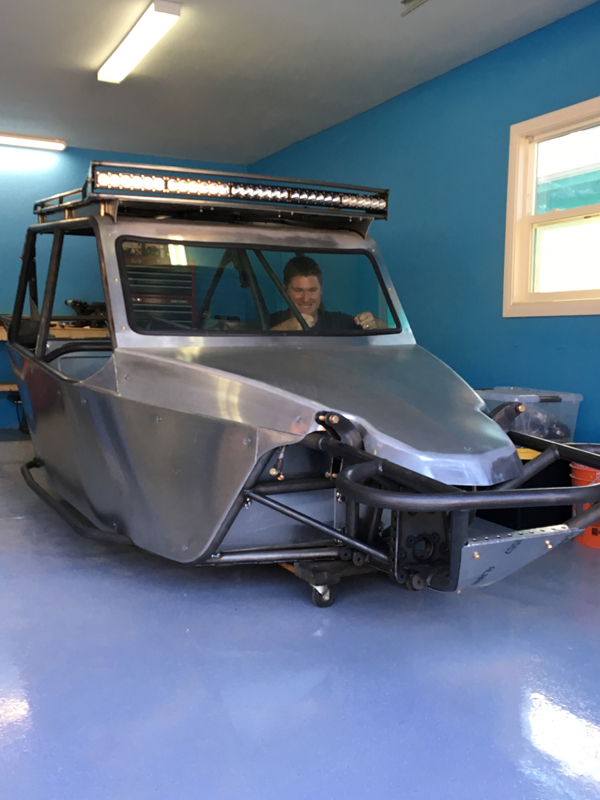 Trevor getting a jump on enjoying the car!

Now that we have the chassis, we'll be building it up as time and money permit. Our preliminary plan is to begin with getting the chassis up off the ground and on it's own wheels. We have nearly everything needed for this but until we install a steering rack and make tie rods, it'd be difficult to maneuver around the shop. That will make our first "post delivery" purchase a Fortin 2.5 rack, control valve, tie rod material and steering wheel/shaft components. Not many parts are "small ticket" items on a car like this though.......